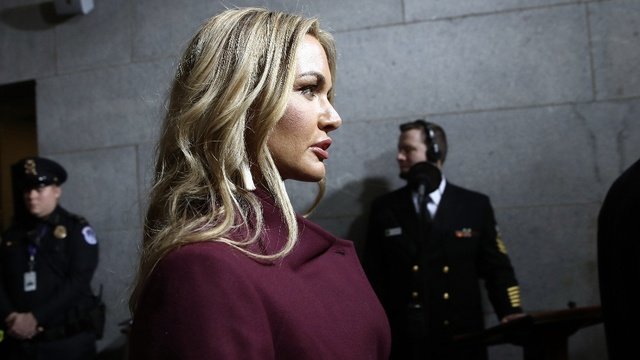 ---
NEW YORK, US: US President Donald Trump's daughter-in-law Vanessa was taken to a New York hospital Monday as a precaution after a "suspicious package" containing an unidentified powder arrived at her home, police said.

The letter was sent to Donald Trump Jr, the president's eldest son, and contained a mysterious substance, according to police.

Trump to unveil $1.5 trillion infrastructure plan

"The powder was tested and was found to be not hazardous," a spokesperson told AFP. US media had reported the letter contained white powder.

The Secret Service said "an active investigation" was underway of the "suspicious package addressed to one of our protectees received today in New York."

White House says Trump 'shocked' by allegations against aides

NBC News said Vanessa Trump, a mother of five, was taken to New York Presbyterian-Weill Cornell Medical Center strictly as a precaution, saying there was no indication that anyone suffered any injuries and no sign that the substance was dangerous.

Her husband and brother-in-law Eric Trump both live in New York and run the family real-estate business, taking over after their father took office in January 2017.