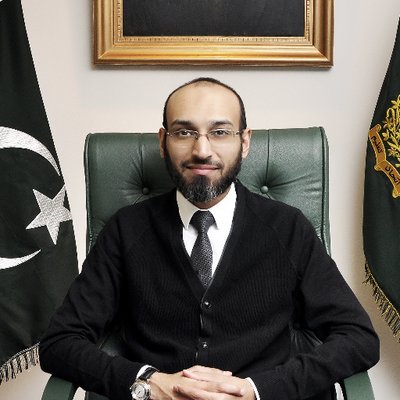 ---
ISLAMABAD: The Sindh High Court (SHC) is likely to decide the fate of newly appointed NADRA Chairman Usman Yousaf Mobin on Tuesday (today) as it will resume hearing into a case where maximum age-limit restriction introduced by the federal government for the post was challenged by an applicant.

On February 8, the federal government had announced to appoint Mobin as NADRA chairman for another period of three years. His first tenure as chairman had expired on February 5.

NADRA agrees to reduce cost of verification

Muhammad Rashid Qureshi, a candidate for the post of the NADRA chairperson which was advertised by the government on December 23 last year, had challenged the age limit criteria mentioned in the advertisement.

The federal government had set maximum age-limit for the applicants as 55 years contrary to the the section 3 of NADRA Ordinance 2000 that states the retiring (maximum) age of authority's chairman and members should be 65 years.

There is no mention of upper age limit for a candidate applying for NADRA's coveted slot in the authority's ordinance. However, the petitioner had claimed that the government rules state the retirement age at 60 years while the NADRA chairman is appointed for a period of three years. Given the situation he claims that fixing age limit at 55 years is a fundamental rights violation.

In response to petition the Sindh High Court had passed a short order saying "till next date of hearing February 13 (today), if the notification of appointment of Chairman, NADRA is issued that shall be subject to the further order of this court".

Earlier, the age-limit issue was challenged by Lt Col (retd) Muhammad Talha Saeed before the Islamabad High Court. However the court had ordered the federal government to make Saeed part of the interview process as earlier his application was rejected by NADRA's management as he was older than 55 years. On IHC's order, interview of Saeed was conducted by the Interior Ministry.

Another individual Lt Col (retd) Saiddiqullah had also challenged the upper age limit issue before the Islamabad High Court but later for 'unknown' reasons he withdrew his petition.

This is also the third petition over the issue.

53 candidates aspire to become NADRA chief

Through his petition, Muhammad Rasid Qureshi has challenged the advertisement published in the newspaper for inviting applications to the post of NADRA Chairman.

He said NADRA Ordinance, 2000 there is no age limit for inviting applications for the post of Chairman, NADRA but federal government has fixed the age of 55 years (maximum).

He said similar advertisement was challenged by one Lt. Col. (R) Mohammad Talha Saeed in the Islamabad High Court after an assurance from the government he would be accommodated and made part of the interview process and later an interview letter was issued to Saeed who was also above the age of 55 years.

Petitioner has sought 'alike treatment' for himself.