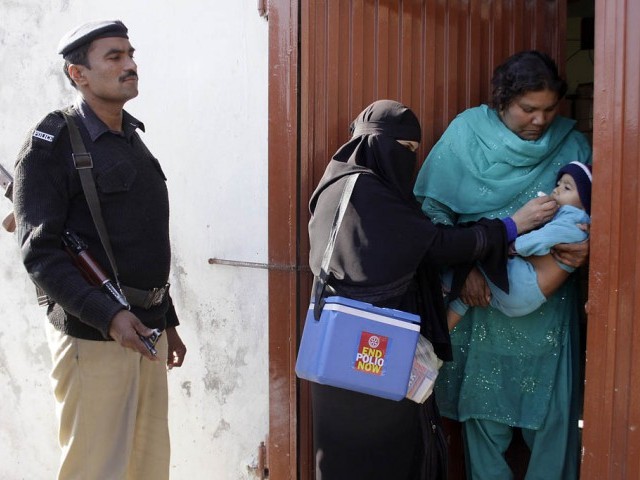 ---
PESHAWAR: An inoculation campaign in Malakand, part of the province-wide vaccination drive, was suspended on Monday owing to security threats, officials said.

Separately, a drive in the hilly Hazara division was called off owing to extreme weather.

Officials dealing with polio eradication campaign had ordered to suspend the campaign just hours after it began on Monday.

The campaign was suspended due to security threats to polio workers in the district, officials said, adding the campaign will be rescheduled and new dates for the drive will be announced later.

Officials in Malakand shared that the campaign had been suspended since polio workers' lives were at risk.

"There are active threats to polio workers and since we will not risk polio workers' lives, we have ordered to suspend the ongoing the campaign," a senior official in the district said, adding, "We have communicated them [local authorities] to suspend the drive until further orders."

On the other hand, the Khyber-Pakhtunkhwa (K-P) Emergency Operation Center (EOC), issued directives suspending the vaccination campaign in parts of Hazaza Division owing to 'bad weather', including snow and rains which had blocked roads in the region.

"It [inoculation drive] has been suspended due to heavy rain showers and there are updates of snowfall in parts of the agency," a senior official dealing with polio eradication campaigns said, adding, "As soon as the situation returns to normal, the campaign will be launched, however, a fresh schedule cannot be confirmed [at this time]."

The campaign began today [Monday] with the aim of vaccinating more than 6.5million children below five-years-of-age across K-P and the federally administered tribal areas.

Published in The Express Tribune, February 13th, 2018.