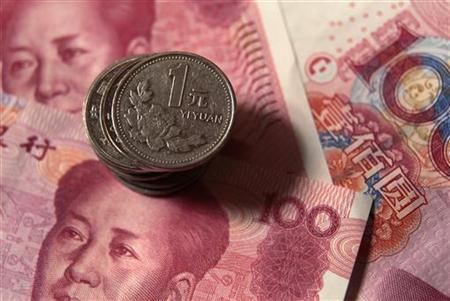 ---
KARACHI: Former State Bank of Pakistan governor Ishrat Husain said on Sunday that Pakistan should engage in more trade with China in Chinese currency yuan in order to lessen its dependence on the US dollar.

"Diversifying foreign reserves will create more options for Pakistan," he said, while talking to The Express Tribune after a session at the Karachi Literature Festival.

China's long campaign to grow stature of the yuan finally led to a huge breakthrough in 2016 when it joined the International Monetary Fund's (IMF) basket of four established currencies.

Rupee has weakened against all major currencies

This means that countries can now receive IMF loans in the yuan, which has become the fifth currency to join the elite club, which was earlier restricted to only the US dollar, euro, yen and pound sterling.

"More trade in the yuan may also help Pakistan in future as the currency's global acceptance and use in trade and currency reserves increases," said Husain.

Analysts say the yuan is not as widely used in international trade settlements as the dollar or the euro, but due to persistent efforts of the Chinese government, it may eventually get global acceptability in the next couple of years.

Husain said since the 1990s global economic activity had been shifting towards the east, allowing China to become the second largest economy of the world with $3.5 trillion in foreign currency reserves.

Currently, most of the trade in commodities is settled in the US dollar, but, according to Husain, this might gradually change in future. Since China is opening up to the world, its currency may also get some help from it and eventually make it the second largest global reserve currency after the dollar.

"If the world's focus shifts from the dollar to the yuan, it will have huge repercussions for all of us," he said.

In recent months, China has also sought a greater role for its currency in trade settlements with Pakistan.

China's local government debt growth almost doubles in 2017

Accepting the Chinese request, the central bank of Pakistan in January 2018 allowed public and private sector enterprises from both countries to freely choose the yuan for bilateral trade and investment activities.

When asked about Pakistan's growing imports from China, Husain said there was no need to worry because the country was importing machinery from its neighbour.

Similarly, he said China-Pakistan Economic Corridor (CPEC) projects were crucial for the economy because they were currently increasing the country's capacity to generate electricity to reduce load-shedding.

Published in The Express Tribune, February 13th, 2018.

Like Business on Facebook, follow @TribuneBiz on Twitter to stay informed and join in the conversation.