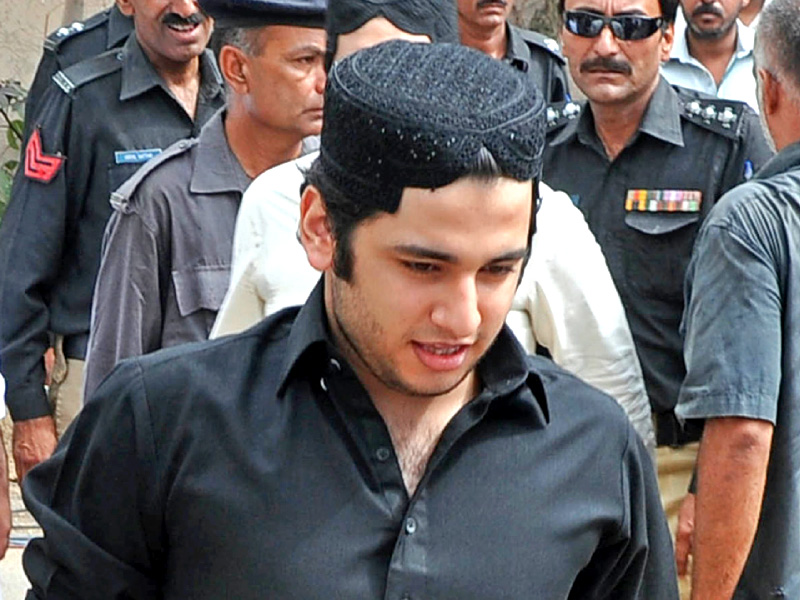 ---
KARACHI: Sindh High Court (SHC) Chief Justice Ahmed Ali M Sheikh has constituted a new bench to hear afresh appeals filed by Shahrukh Jatoi and co-accused in Shahzeb Khan's murder case.

Court officials said the top provincial judge had constituted a special anti-terrorism appellate bench, comprising justices Muhammad Ali Mazhar and Nazar Akbar.

Earlier, a two-judge bench, headed by Justice Salahuddin Panhwar, had allowed appeals filed by Jatoi and his friend, Nawab Siraj Talpur, against the death sentences awarded to them by an anti-terrorism court that had found them guilty of murdering 20-year-old student Shahzeb, son of DSP Aurangzeb Khan, on December 25, 2012 near his house in the upscale Defence neighbourhood.

Shahzeb murder case: Police arrest Shahrukh Jatoi, two others after SC verdict

It had also allowed appeals of the co-accused, Sajjad Talpur and Ghulam Murtaza Lashari against the life imprisonments awarded to them.

Then chief justice, Iftikhar Muhammad Chaudhry, had taken suo motu notice of the incident that sparked massive protests across the country.

It had also triggered widespread debate over whether the country's elite could be held accountable for crimes they committed since the prime accused belonged to a powerful feudal family.

The high court's bench had ruled that the murder does not fall within the ambits of the anti-terror law, thus it had remanded the case back to the sessions court for a fresh trial. Following the ruling, Jatoi and the others were released from jail on bail.

Shahzeb murder case: SC orders names of Shahrukh Jatoi, three others to be placed on ECL

However, human rights activists had moved the Supreme Court for leave to appeal against the SHC's ruling, arguing that the incident created a sense of terror and panic among society, thus it rightly fell within the ambit of the anti-terror law.

The apex court's bench, headed by Chief Justice of Pakistan Mian Saqib Nisar, had granted leave to appeal, ordering arrest of all the accused persons and issued their arrest warrants for production before the court.

The apex court also ordered the SHC CJ to constitute a new bench to hear the case.