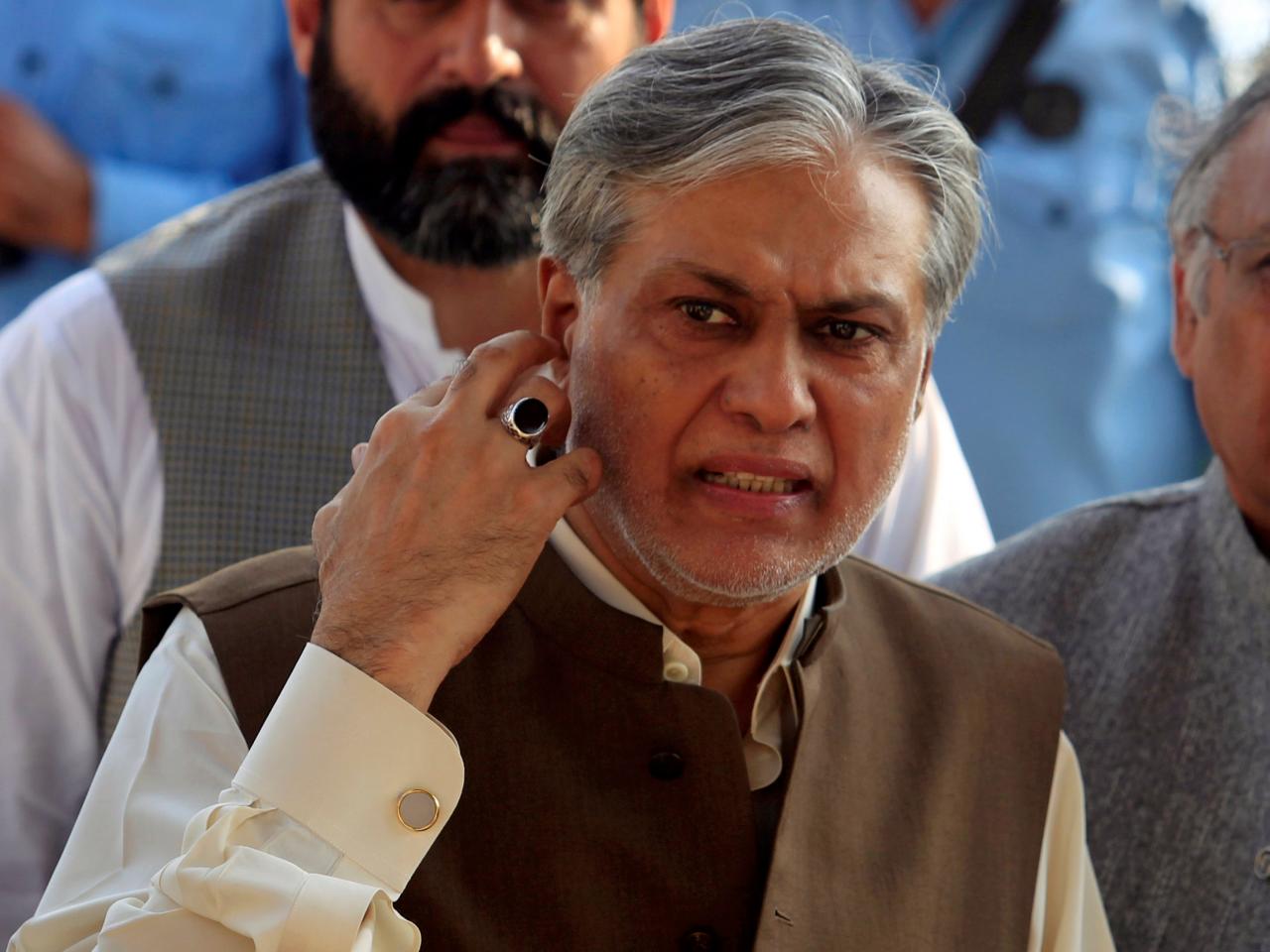 ---
Election Commission of Pakistan (ECP), on Monday, rejected former finance minister Ishaq Dar's nomination papers of the minister for the upcoming Senate elections.

According to Express News, Pakistan Tehreek-e-Insaf (PTI) had earlier contested his nomination in the Senate elections.

The Pakistan Tehreek-e-Insaf (PTI) announced on Thursday that it would challenge the nomination papers of former finance minister and senior PML-N leader Ishaq Dar, filed for the Senate elections, due to a pending corruption reference against him.

PTI to challenge Ishaq Dar's nomination papers

Last week, PTI  announced that besides challenging Dar's nomination forms they would also challenge nominations of other PML-N leaders who have been alleged of committing corruption. The party added that they have formed a two-member committee to challenge those nominations.

Nominations on behalf of Ishaq Dar have been submitted from Punjab province in two different categories which includes a general seat and a technocrat seat.

A statement issued by party's central media department says that Dar is not only involved in money laundering but also absconding from different courts in graft cases pending against him.

"It's utterly shameful to learn that PML-N has nominated a plunderer like Dar for senate elections," the statement added.
COMMENTS (2)
Comments are moderated and generally will be posted if they are on-topic and not abusive.
For more information, please see our Comments FAQ