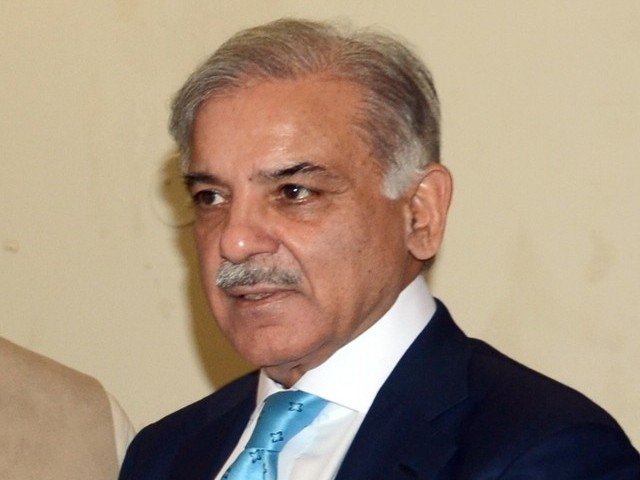 ---
LAHORE: Punjab Chief Minister Shehbaz Sharif has said that he has a great respect for those Pakistanis who have returned their loans.

He was speaking at a ceremony organised to distribute cheques among the youths under the Self-Employment Scheme at the Badshahi Masjid on Saturday.

On Saturday, about Rs600 million were distributed among 25,000 families.

The chief minister said that on the one hand there are Pakistanis who have repaid their loans while on the other hand there are rich and influential people, who have got their loans worth billions of rupees written off through approaches and bribes.

Protesting parties will be defeated in the general election: Shehbaz Sharif

"I salute our great Pakistanis who have returned their loans," he said. He added that from Karachi to Peshawar influential and rich people have got their loans waived on a political basis.

"This is the class difference between the rich and the poor. If this difference continues in the same way, everything will come to a naught," he said. He added that through this programme of Self-Employment Scheme, the government has taken the revolutionary steps to bridge the gap between rich and the poor. Shehbaz said under the scheme, interest-free loans worth Rs40 billion have been distributed among 1.8 million needy families in six years and 22.5 million people have benefited from the loans.

Shehbaz Sharif is a showman, not politician: Khursheed Shah

The chief minister said that the return of loans under this scheme is 99.9%. "More than Rs600 million have been distributed among 5,000 families so far so," said Shehbaz. He added that 1.8 million families in the province have been given interest-free loans under the scheme due to which they are able to earn a respectful living. The chief minister said that under this programme Pakistanis can get interest-free loans up to Rs50,000 and this programme is running across the province simultaneously.

The Punjab Educational Endowment Fund is also such a historical measure through which deserving students are getting higher education and by the next two months, the number of beneficiaries from this fund will increase to 0.3 million.

The chief minister said that under this programme thousands of girls and boys have completed their education and now serving the nation after becoming engineers, doctors, teachers and economists.

Published in The Express Tribune, February 11th, 2018. 
COMMENTS (1)
Comments are moderated and generally will be posted if they are on-topic and not abusive.
For more information, please see our Comments FAQ