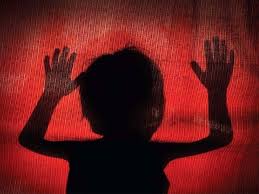 ---
PESHAWAR: After the girl had been raped, the assailant had allegedly asked his friend to have the four-year-old girl killed.

This was disclosed by a witness in the brutal rape and murder of a four-year-old girl in Mardan. The girl had gone missing from her home and her body was found from a sugarcane field the next day on January 14.

On February 7, Khyber-Pakhtunkhwa (K-P) Police Inspector General Salahuddin Mehsud told media that police had managed to arrest two suspects, including a 15-year-old boy from Mardan, in connection with the rape and murder of the minor girl based on a DNA match from blood found near the body.

A witness was presented before the court on Friday and he recorded his statement under Section 164 of the Criminal Procedure Code (CrPC).

According to a statement issued by the K-P police, Fawad, a resident of Gujjar Garhi area in Mardan appeared before the court and recorded his statement. He told the court that the main accused, "told him to have the girl killed."

IGP Mehsud stated that the case had been solved despite the fact that they had nothing to go on, not even footage from closed-circuit cameras. Moreover, investigations were quite difficult since the site where they had found the body was sugarcane field spread over 16 kanals of land. Despite that, the police team managed to find a single drop of blood on one plant which led to the arrest of the 15-year-old accused and his friend.

While initial investigations had indicated that the perpetrator acted alone, new evidence may change that belief. 

Published in The Express Tribune, February 10th, 2018.
COMMENTS
Comments are moderated and generally will be posted if they are on-topic and not abusive.
For more information, please see our Comments FAQ