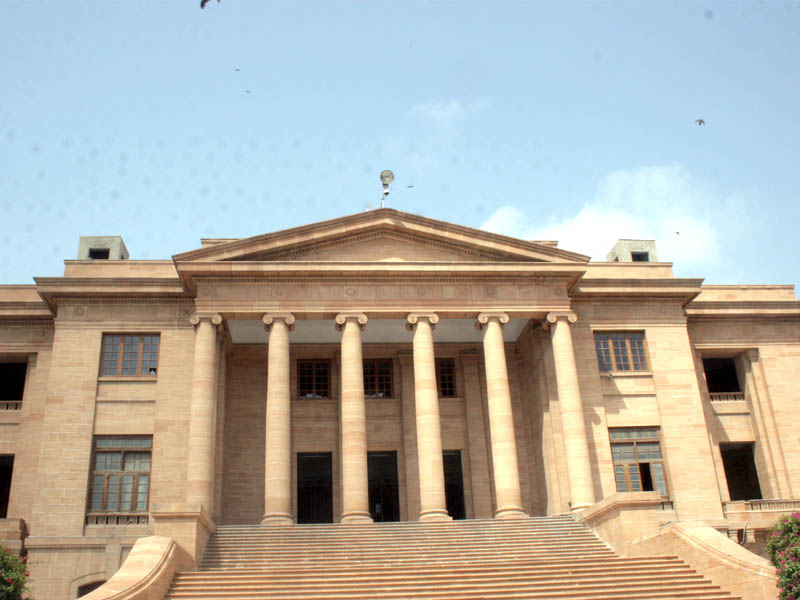 ---
KARACHI: A Malir DSP survived the wrath of the Sindh High Court (SHC) on Thursday over his failure to recover a minor girl missing since 2011.

A two-judge bench, headed by Justice Naimatullah Phulpoto, deferred its decision to send DSP Shaukat Shehwani to jail for failing to recover five-year-old Mariam on the Malir SP's assurances that the case was being re-investigated.

The petitioner, Abdul Hakeem, had approached the court seeking direction for the provincial home department and police authorities to recover his daughter who went missing from the Quaidabad locality in 2011.

During Thursday's proceedings, DSP Shehwani, who is the investigation officer of the case, informed the court that the minor girl could not be recovered despite the police's efforts. He added that all possible steps had been taken to locate her. The officer requested the SHC to grant more time to find the girl.

Graveyard encroachment: SHC issues notices to district administration, HMC

The bench came down hard on the police officer over his failure to locate the minor child who had been missing for the last seven years.

The bench warned that it would send the DSP to jail over his poor performance. "You will not leave the court and will go to the jail directly," the irate bench members told the officer. "A child has been missing for the last seven years, but you know nothing," the judges censured the officer. "Why are you here then?" they questioned.

Taking notice of the police officer's failure, the bench immediately summoned the Malir SP to explain why no progress could be made.

Later, the Malir SP explained to the court that the investigation of the case was earlier transferred to the Anti-Violent Crime Cell of the Quaidabad police. The matter was later transferred back to the police and was being re-investigated, he said.

Exploiting employees: SHC takes notice of torture of labourer

In view of the SP's statement, the judges deferred their decision to send DSP Shahwani to jail. They ordered the Malir SP to get the matter investigated expeditiously and submit a progress report by March 15.
COMMENTS
Comments are moderated and generally will be posted if they are on-topic and not abusive.
For more information, please see our Comments FAQ