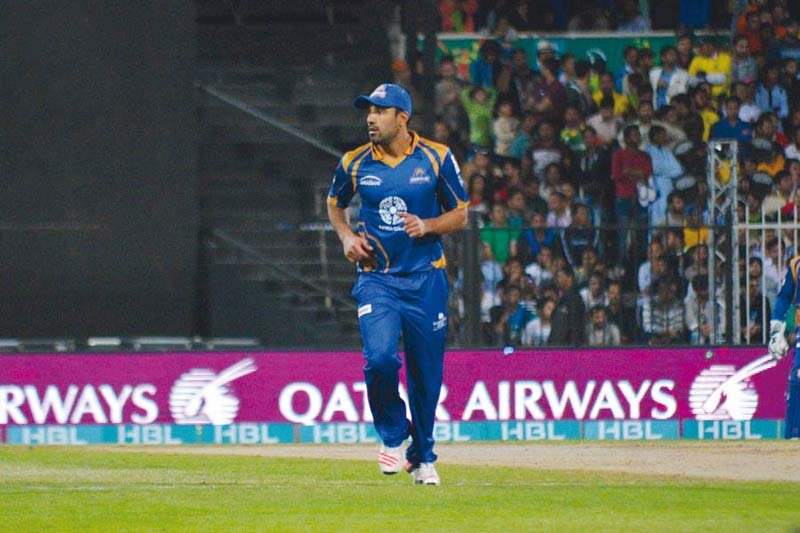 ---
KARACHI: Pakistan Super League franchise Karachi Kings' owner Salman Iqbal on Thursday revealed that six out of seven international players in his team are ready to visit Lahore and Karachi for the eliminators and the final, respectively.

Iqbal — speaking at the kit unveiling and official song launch ceremony — said that, except England's limited-overs captain Eoin Morgan, all players have given them a green signal.


Johnson opts out as PSL franchises select replacements


"Six out of seven players are ready to come and play in Pakistan except Morgan who has other commitments. He will join us late and leave early," said Iqbal. "This is good news for all of us that players have agreed to play in Pakistan and we hope the security situation stays like this till that time."

He further added that nearly all players from other franchises are ready to travel for Pakistan for the last three matches. "Some of them haven't agreed yet but hopefully they will also agree soon," he said.

On new captain Imad Wasim

Pakistan all-rounder Imad Wasim was announced as the captain of the Kings for the third edition and Iqbal explained the reason behind his appointment.


Imad Wasim promises 'aggression' as new Karachi Kings captain


"In the last two seasons, there has been a fluctuation in captains and now the management has decided that there should be a young captain who can stay with us for a longer period and can prove to be helpful, not only for us but for the national team too," said Iqbal.

He continued by praising Imad further: "Imad is young and is in form too so we expect him to stay with us for a long period," he said.
COMMENTS
Comments are moderated and generally will be posted if they are on-topic and not abusive.
For more information, please see our Comments FAQ