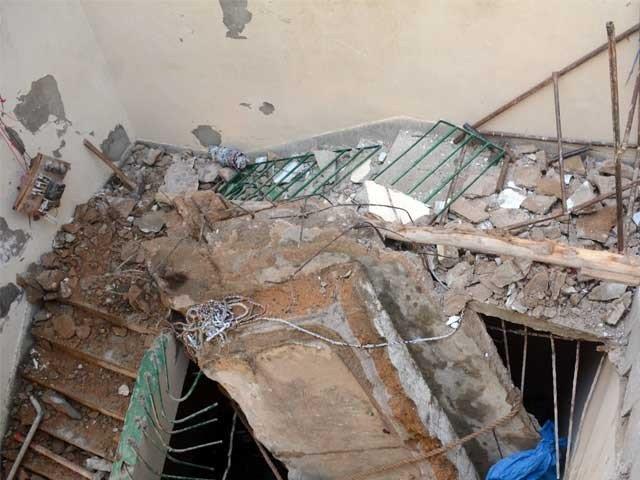 ---
HYDERABAD: In the case of the deaths of three labourers due to a roof collapse at an under-construction house in Hyderabad on February 5, the police have booked the house's owner, sub inspector Muhammad Aslam Abbassi. Separately, an official source in the Sindh Building Control Authority (SBCA) has disclosed that the authority's approval for the construction was not obtained.

The Hussainabad police have registered an FIR under sections 288 and 322 of the Pakistan Penal Code, nominating Abbassi, who was arrested on Monday. The case was lodged on the complaint of Shabbir Ahmed Mallah, the brother of one of the deceased labourers, Abdul Rasheed Mallah. Muhammad Aleem Mallah and Irshad Solangi are the two other deceased labourers.

Three killed, two injured in roof collapse

If convicted, the policeman can face up to six months imprisonment, a fine and payment of compensation to families of the labourers. His house is located in an unplanned settlement in the Hussainabad area.

According to an official of the SBCA, Abbassi constructed the house without obtaining approval for the building plan. He said that Abbassi was served a notice on January 24 to stop the construction immediately, vacate the house within three days and demolish the structure in a week's time.