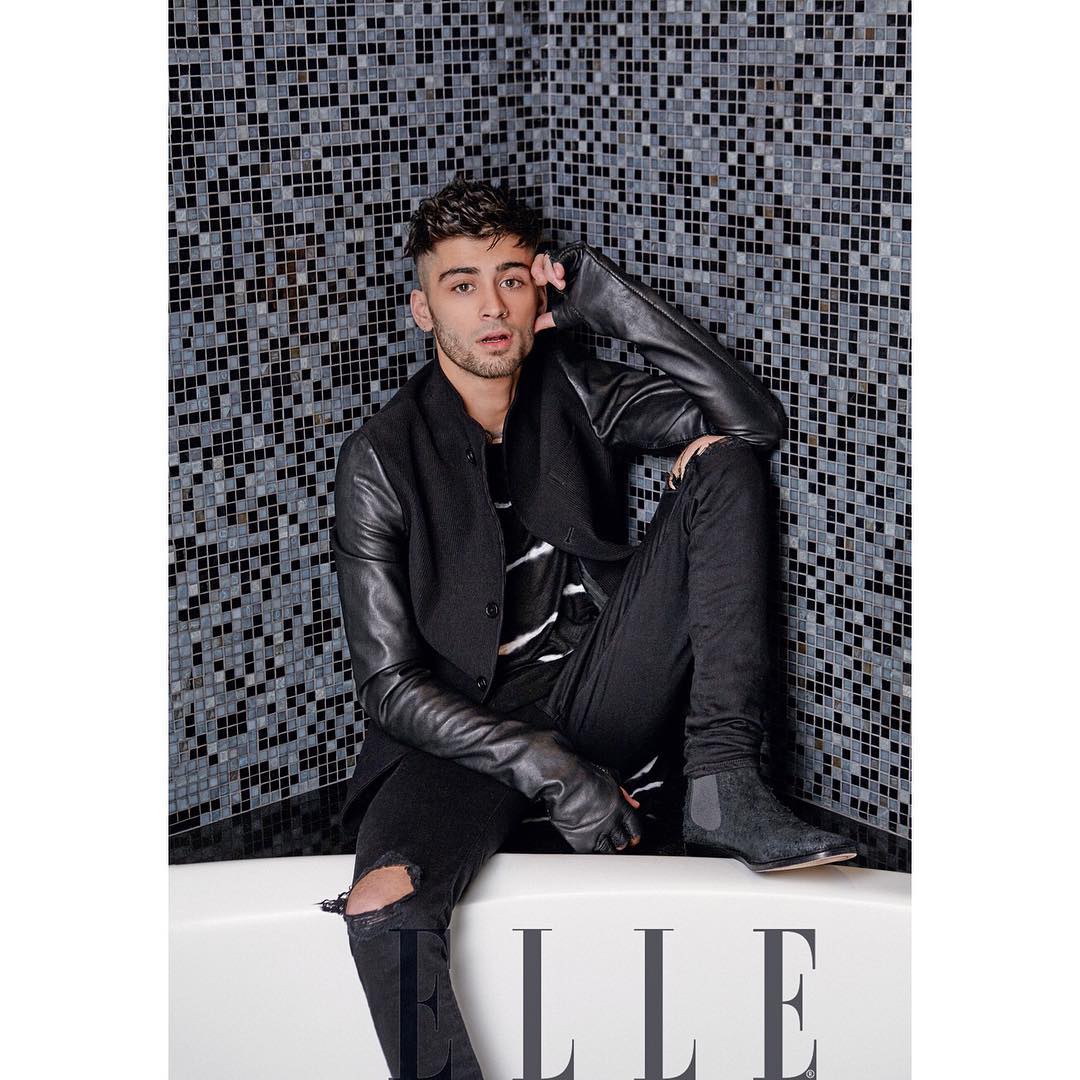 ---
KARACHI: Zayn Malik has been the talk of the town this past week as he posed for his first ever Indian fashion magazine. The British-Pakistani singer seems to be living life to the fullest ever since his departure from boy band One Direction. With his recent album, ruling UK and US charts, Zayn's fashion statements too, have landed him some pretty good deals.

Clad in a printed kurta, the Pillowtalk hitmaker gets candid about his love for Bollywood, upcoming music and the women in his life.




This may come as a surprise to many but Zayn is actually a massive Bollywood fan. He grew up watching the likes of Amitabh Bachchan and Aamir Khan, and will recommend Shah Rukh Khan's Devdas (2002) to anyone, any chance he gets.

"Before I can even remember, Bollywood films would be on TV," he shared. "Bollywood is so impeccable. If you ever get a chance to watch a good Bollywood movie, watch Devdas! Have you seen it? It's got Shah Rukh Khan in it." He sure seems to have alot of love for Bollywood's King Khan.




Zayn met SRK back in November 2015 at the Asian Awards and the latter shared a selfie with the singer which broke the internet. Shah Rukh's caption read, "This kid is so cool. May Allah bless him. Dinner time at the Asian Awards."

Speaking of the megastar, Zayn said, "I personally wasn't a huge fan until I met him. I realised how humble he is - really saw a different side to him." He continued, "He always came across as slightly arrogant in the movies to me, but when I met him in real life, he was so nice. He just completely changed my opinion of him."




During his recent #AskSRK session on Twitter, the Raees actor said of Zayn, "He is extremely sweet. He made me a huge hit with my kids by taking a picture with me."

In the interview, Zayn also shared details about his upcoming music, stating that he has recorded a song for a Bollywood film. "It's one of the first songs I've sung in full Hindi, so it's going to be cool to see what the response is. I feel like I'm in the control seat, I'm doing my own thing and I'm enjoying it."

He went on to speak about his stimuli, "I'm always inspired by old music... music I've loved since I was a kid – R Kelly, Usher, Chris Brown."

Speaking of his upcoming album, Zayn revealed, "There's definitely a lot of Urdu; some nice qawwali sounds. There might even be some bhangra vibes. I have also worked with AR Rahman on one song," Zayn confirmed.




About his supermodel girlfriend, the Dusk Till Dawn crooner said, "Gigi keeps me balanced. If you want a peaceful and intelligent solution to a problem, get a woman to solve it." He continued, "I always felt like women were behind me no matter what I was doing. They just like me."

Have something to add to the story? Share it in the comments below.