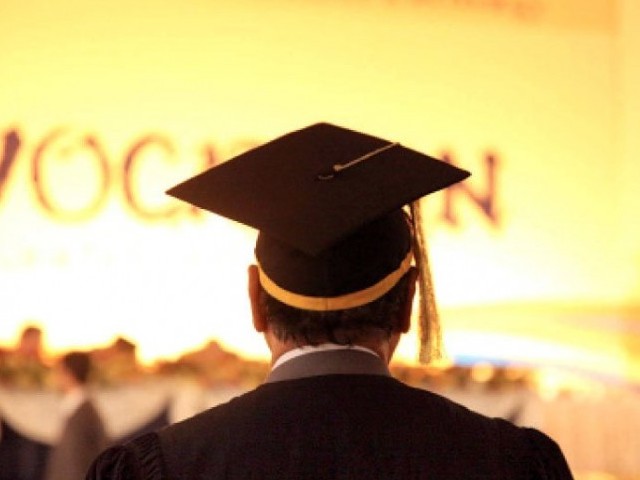 ---
The United States Educational Foundation in Pakistan (USEFP) invites Pakistani students to apply for the prestigious 2019 Fulbright Student (Master's and PhD) and Fulbright-Higher Education Commission (HEC) PhD Programme, which fully funds Master's or PhD study at top universities in the United States.

The application form is available online at www.usefpakistan.org, and the application deadline is May 16, 2018. Women, people with disabilities, and students from rural and underrepresented areas are highly encouraged to apply. All disciplines are eligible except clinical medicine. Applicants studying energy, water, health, education, and agricultural disciplines are strongly encouraged to apply.

"The American government believes in the power of education, and we're investing accordingly," said the US Embassy Public Affairs Minister Counsellor Kathryn Crockart.

"The Fulbright programme in Pakistan is one of the largest in the world, and we're pleased that the government of Pakistan provides strong support for this academic programme alongside us," the counsellor said.

Fulbright is the flagship educational exchange programme for America, and it sets the bar for exchange programmes worldwide, Crockart continued.

"If selected, you will be a cultural ambassador, allowing Americans the unique opportunity to learn more about Pakistan. You will also have the opportunity to learn wonderful things about America and the American people that you might not have expected," she said.

Since 2005, at least 2,028 Pakistanis have received Fulbright awards for graduate degrees. In fall 2018, approximately 170 Pakistani students will depart for the United States to participate in this programme. The Fulbright Programme in Pakistan is the largest in the world in terms of the US government's financial contribution and covers travel, living stipends, health insurance, and tuition for the entire period of study.

"USEFP has managed the Fulbright Programme here since 1950. We are so pleased to be able to offer so many fully-funded Fulbright scholarships in Pakistan and I would like every eligible person to consider applying," said USEFP Executive Director Rita Akhtar.

She said that higher education in the United States is unmatched anywhere in the world, and many people who would not otherwise have dreamed that they could study there are now able to do so, thanks to this programme.

The programme is merit-based, but merit is measured in terms of potential rather than just grades or test scores. Successful applicants come from all parts of Pakistan and from public as well as private universities," said Akhtar.

USEFP, a bi-national commission established in 1950 by the governments of Pakistan and the United States, is one of 49 Fulbright Commissions throughout the world. 

Published in The Express Tribune, February 7th, 2018.