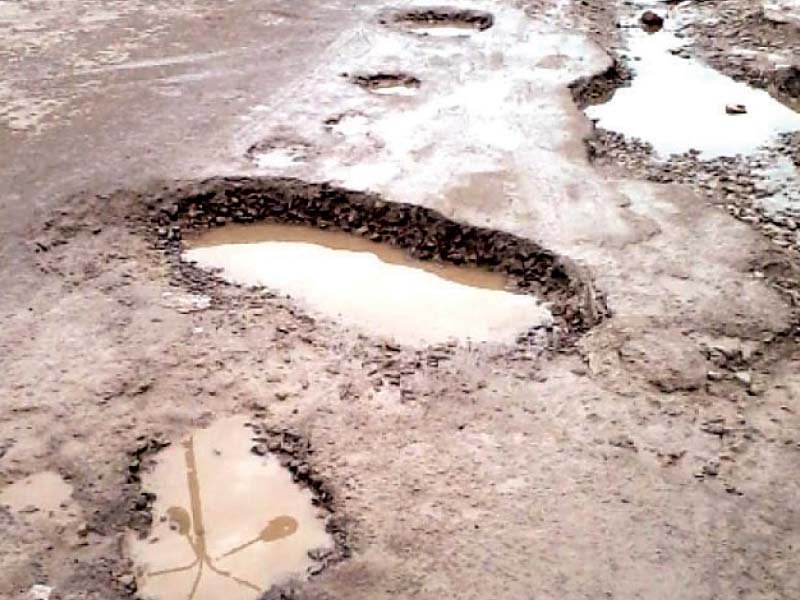 ---
LAHORE: The lives of commuters have become miserable due to the poor planning of city developers. It's been three weeks since work kicked off on main city roads along the Lahore Orange Line Metro Train (OLMT) project sites, especially on the Mall Road and adjoining streets.

Traffic on main city roads and commercial areas, including the Upper Mall Road, Lower Mall Road, Outfall Road, Circular Road, Temple Road, Lytton Road, Mozang Road, Queens Road, Copper Road and Canal Road, remains slow owing to mounting rush created by unplanned diversions.

A commuter, Syed Murtaza, told The Express Tribune said that the government has accelerated work keeping the upcoming general elections in view and has dug the entire city. He added the government's aim was to highlight the maximum number of projects during electioneering.

City developers have closed the main city artery - Mall Road – and other alternate routes by digging streets. "The ill-planning of the government department has made citizens' lives a living hell," he says.  "Time is wasted on roads due to traffic congestion."

A citizen, Zafar Mehmood, who was badly stuck in traffic on Mall Road, said, "I tried multiple routes to reach Bank Square Market in Nila Gumbad area, but the traffic blockage was severe. A 20-minute trip took me an hour just because of the poor planning of government departments. They just dig all roads to make people suffer.  This is the pattern across Pakistan with everyone trying to get their projects started before elections."

A motorcyclist, Rizwan Akbar, complained that the government had failed to plan properly. "There is a huge traffic mess in the city today. Earlier, motorbike riders could reach their destination during rush hours, but today it is impossible to move freely on city roads."

Punjab Chief Minister's Advisor and the OLMT Steering Committee Chairman Khawaja Ahmad Hassaan said that he was aware of the public agony. "Punjab Chief Minister Shehbaz Sharif has already given a go-ahead for construction of alternate roads," he said, adding that the PC-1 of the project has been approved, but the government has limited resources and has no capacity to initiate all projects at the same time.

"The entire area has been dug owing to metro train project and other government departments considered it a good opportunity to upgrade the underground infrastructure. The Water and Sanitation Agency is revamping its sewerage line in the area these days, otherwise, it had to dig roads again for laying new sewerage lines and put an additional burden over public exchequer.

He said work on the metro train project is now in full swing as the project has entered in its final stage. "Once the project is completed it will provide world-class transport facility to citizens. It is a temporary hassle for a couple of months. The situation will ease out dramatically afterwards."

Published in The Express Tribune, February 7th, 2018.
COMMENTS
Comments are moderated and generally will be posted if they are on-topic and not abusive.
For more information, please see our Comments FAQ