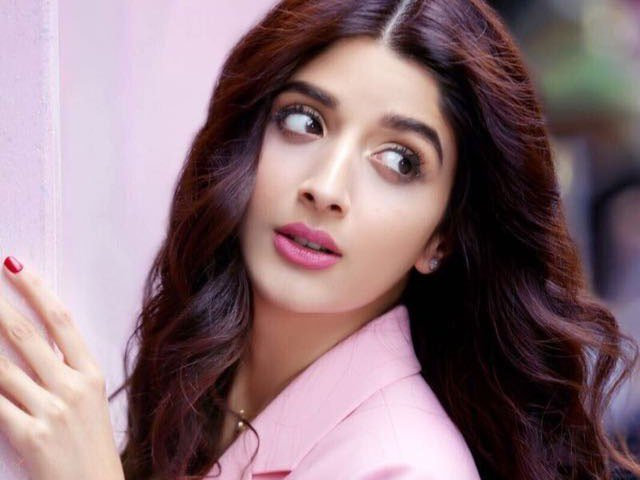 ---
Mawra Hocane's Bollywood debut in Sanam Teri Kasam - which also starred Harshvardan Rane - might not have done much for her career but she made sure to leave a strong impact across the border.

The starlet is busy preparing for a forthcoming period drama titled Aangan and has no Bollywood project coming up.




However, that doesn't mean Bollywood has forgotten her. Indian entertainment company Eros International, has just released a throwback interview of the Sammi actor, wherein she opened up about her personal life, favourite things and much more. The interview follows the format of Koffee With Karan's famous Rapid Fire segment. Here's how Mawra fared.

1. First Pay Cheque:

MH: I was 13 when I got my first pay cheque. I think it was Rs8,000 and I shopped it all away! It felt like heaven at that time.

2. What's always with you?

MH: My phone, my bag and my perfume.

3. Do you cook?

MH: I'm not really fond of cooking but I still cook well because of my mum. I can cook some nice Pakistani biryani.

4. Tell a secret.

MH: I'm a cry baby. A lot of people do not know this, but I can cry at almost everything. Maybe that's why I'm appropriate for many roles.

5. Your favourite person:

MH: My sister. She's the best part of my life!

6. Three smartest people?

Cristiano Ronaldo, Ranbir Kapoor and my costar Harshvardan Rane.

7. If you could read a mind, who's would you read?

MH: Harsh's! You really can't figure out what he's thinking until he tells you himself! But, hey! I'm getting closer to reading his mind these days.

8. What's your biggest indulgence?

MH: It'd be eating a whole chocolate fudge cake. Or getting my nails done. Anything that'll make me happy.

9. What's your most irrational fear?

MH: I don't think there's anything in the world that I can't face.

10. What's on your wishlist?

MH: I wish to win all the debutantes awards this year.

11. Favourite compliment?

MH: The favourite one these days is Harsh's when he calls me 'Princess.' I think it's the best.

12. Which show do you binge-watch?

MH: Bigg Boss. I love that show.

13. Which song do you have on loop?

MH: Agar Tum Saath Ho from Tamasha.

14. Which classic film would you like to star in?

MH: Cinderella!

15. You get feelings for...?

MH: I get sentimental about anything!

16. What's your best childhood memory?

MH: I have a lot of them but I remember my mum telling me once that my name Mawra means outstanding. I was blown away!

17. Tell us about your first date?

MH: It was a very cute date. In school, we believed that if we go in groups, it was more 'decent.' So, yeah... The first date was me going with four friends and him coming with three of his.

Have something to add to the story? Share it in the comments below. 
COMMENTS (1)
Comments are moderated and generally will be posted if they are on-topic and not abusive.
For more information, please see our Comments FAQ