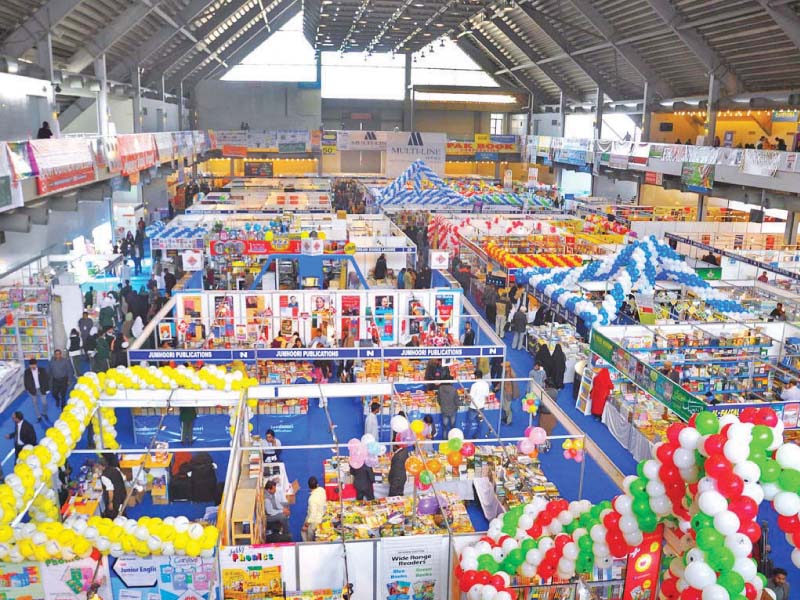 ---
LAHORE: Thousands of book lovers thronged the five-day Lahore International Book Fair (LIBF) on its last day with citizens visiting various stalls.

The event started on Thursday, February 1 and concluded on Monday, February 5 at the Lahore Expo Centre in Johar Town. The LIBF attracted thousands of visitors with stalls from local and international booksellers. Many stalls featured local books in Urdu, whereas international titles were also on sale at the event.

The 32nd LIBF hosted books on a wide range of topics, including education, fiction, politics, regional and international languages as well as colourful titles for children. The fair also showcased old books not easily available in the market. A number of events such as a Mushaira as well as a painting and drawing competition for children were organised.

Muhammad Ali, a visitor on the last day of the fair, said that he liked to read, so he was looking to browse and pick up interesting books. He said, "I came to see the large collection of books on offer at this year's fair. I mostly like books on history and politics, but also like to read some fiction on and off." He was accompanied by his family and Ali said that this year there a large collection of books for children. He said that titles for children, especially in Urdu, were especially interesting. "It is hard to find interesting and thought-provoking books in Urdu nowadays. It is heartening to see so many books for children," he added.

Another book lover, Sidra, said that the fair attracted her because of the large collection of books under the one roof and also the discounts offered at the fair.

"Book reading was a great intellectual exercise, however, the culture was lacking in Pakistan. Such events provide a great way for people to appreciate books and also gain knowledge through books." Speaking about her reading interest, she said that she liked to read fiction mostly and was interested in literary works from both local and international authors.

As many as 262 stalls were set up for this year's fair, including publishers belonging to the United States of America, the United Kingdom and India. Around 30 foreign publishers had also set up stalls at the event.

Published in The Express Tribune, February 6th, 2018.