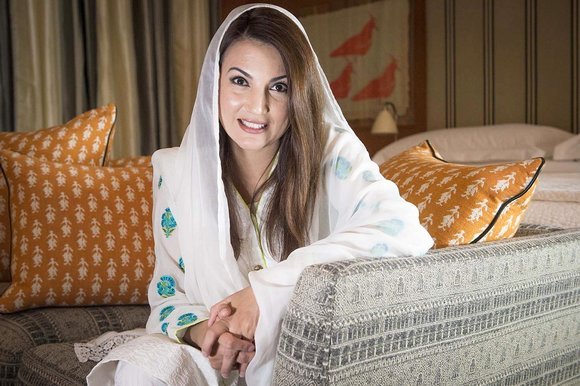 ---
Reham Khan, former wife of Pakistan Tehreek-e-Insaf (PTI) chairman Imran Khan, has reportedly left the country after 'receiving threats', a day after the anchor-turned-politician said she would finally break her silence on 'certain matters'.

According to a private news channel, she had confirmed to them that she had flown on Sunday evening.

The anchor told the news outlet that she had been receiving threats through phone calls that were made to her staff.

She also reportedly shared, with the media outlet, an audio recording of the Reham Khan Foundation's coordinator, saying he had been receiving threatening calls warning him about coordinating with Reham.

She said that she is being threatened since September last year, leading to her decision to leave the country.

After much drama, PTI confirms Imran's marriage proposal to Bushra Maneka

The ex-wife of Imran went on to say that she had discontinued her daughter's education. Reham added that she was "extremely distressed", saying she didn't have support of any kind from any political party.

Reham, however, did not elaborate as to why she thought she was receiving threats for.

Speaking from Islamabad to INDIA TV on Saturday, Reham said she has known about Imran's reported third marriage with Bushra Maneka, his spiritual guru, claiming that the PTI chief may be hiding it for personal reasons.

"May be he has some obligations, or maybe he thinks the time right now isn't suitable for him to announce his marriage publicly," she said.

Reham had also expressed discontent with the Supreme Court of Pakistan, saying she did not understand "how the highest court of law could label [Imran] sadiq and ameen."

She also said she had been maintaining her silence over certain issues, but that she would speak out soon.


COMMENTS (6)
Comments are moderated and generally will be posted if they are on-topic and not abusive.
For more information, please see our Comments FAQ