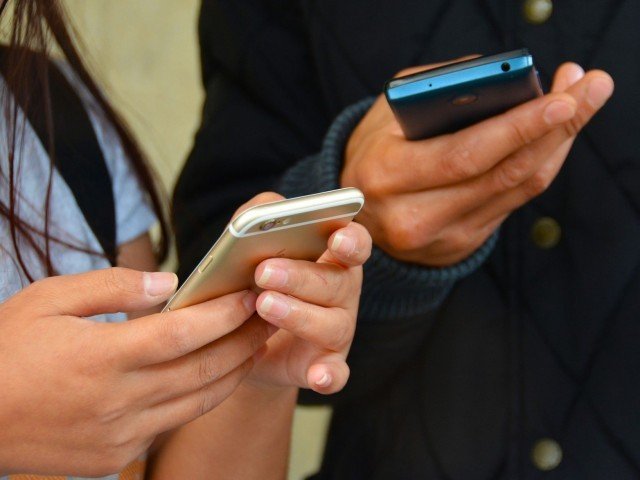 ---
LAHORE: A recent video in which a local university staff member in Lahore can be seen bashing cellphones has gone viral  on Monday.

The incident which took place at the Avicenna Medical College, struck fear into the hearts of students as the act was deemed a form of moral policing by staff.

[/fbvideo]

A student posted the video on twitter, saying that varsity administration hauled up the phones during routine inspection and proceeded to destroy them.

One of the medical college's students told The Express Tribune that the incident was manic and she was unable to get in touch with her parents as a result.

Good riddance?: Mobile phone use banned at college

"It is true that the college has its own code of conduct, but it is incomprehensible to create panic and then bash the phones for all to see," she said.

"I think they want to act like some kind of moral police," the student claimed.

"It is strange that Avicenna has such rules when government or private universities allow cellphones," she said, adding, "Instead of imposing a draconian code of conduct, they should try to convince students by giving them logical arguments."

Varsity staff's lense

Abdul Waheed, a lecturer at the college, said that by allowing students to bring cellphones to campus would have a detrimental effect on the learning environment.

"The code of conduct has been imposed since the last 10 years an the rules on campus are clear for students," he said.

Rules and regulations: Cellphones banned in AJK colleges

The lecturer  went on to say that when students enrol here we share with them that smartphones are not allowed, however, they can bring cellphones without cameras so they can get in touch with their parents.

"Another reason for imposing this rule is to ensure the safety of female students," Waheed claimed.

"Imagine a teacher giving his lecture and someone taking a selfie or a picture of a girl, that would not be a conducive environment to learn," he added.