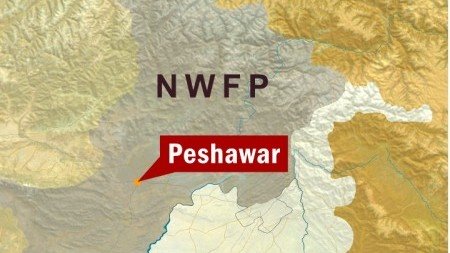 ---
PARACHINAR: About 130 relatives of suspected Taliban fighters have been expelled from Swat valley and are living in a camp guarded by the military, officials and witnesses said on Tuesday.

The army said the families were expelled by a local tribal jirga, because their relatives failed to surrender. But the Human Rights Commission of Pakistan (HRCP) criticised the move as illegal and called on the government to take action against the jirga. "There are about 25 families and 130 individuals," Colonel Akhtar Abbas, an army spokesman in Swat, told AFP by telephone.

"A jirga expelled these people because there is a fear that they are still providing support to the militants and targeted killings started in the area," the spokesman said. The families were ordered out after a May 20 deadline on Taliban fighters to surrender expired and the military drove them to the camp "on a humanitarian basis", said Abbas. Feroz Shah, a jirga leader in Kabal, endorsed the army claim, saying that the families were expelled from the area after a surge in incidents of target killings. "Some families have fought more time and unofficially they have been given until the end of this month to hand over their relatives involved in militancy," he told The Express Tribune.

Several recent targeted killings have hit local peace committee members and community elders in Kabal tehsil of Swat district, which was considered a Taliban stronghold before the army offensive. The men, women and children are living in tents at a former Afghan refugee camp at Pallai, a barren and mountainous area of Malakand Agency, witnesses said. Military and civil administration officials told AFP they were providing food, water, a doctor and other supplies to the families.

Samiullah, a camp dweller and a student of the Technical College Mingora, was allowed by security forces to take his exams. "I'm the brother of commander Rafiullah, who joined the Taliban movement in 2007. During the operation my family was displaced and we lived in an IDP camp in Mardan for some time," Samiullah told The Express Tribune amid sobs. "My family has not heard from my brother for the last two and a half years. My family has dissociated itself from my brother. I have been allowed to leave the camp only to take my exams," he added. It is impossible to enter or leave the camp without permission from the military and that the premises are heavily guarded by dozens of police and soldiers. The military told AFP on Tuesday that it would not be possible to visit the camp for at least several days.

District Coordination Officer (DCO) Javed Marwat said the families were being kept in "protective custody" for their own security because of possible impending military operations in Kabal. "There was fear and information that these families were providing information or supporting the militants. That is why they have been shifted here and put in a camp," Marwat said. When contacted by AFP, the information minister for Khyber-Pakhtunkhwa, Mian Iftikhar Hussain refused to comment. But the Human Rights Commission of Pakistan (HRCP) said it was unlawful to expel militants' families and asked the government to take action against the tribal council. "It is against law. A person domiciled in a district cannot be expelled," said Kamran Arif, HRCP vice president for Khyber- Pakhtunkhwa. "We are against the law of collective responsibility. If someone becomes a militant, his family should not be punished," Arif told AFP.

"No lashkar or jirga has the authority to expel or punish anyone and government should take action against it," he added. Meanwhile in continuing fighting three alleged militant commanders were killed in a clash with security forces, officials said on Tuesday. The clash occurred in the Fatehpur area of Khawazakhela tehsil when security forces raided a militant hideout. The three militant commanders -- Ali Rehman, Habibur Rehman and Ilyas alias Spirlay – were asked to surrender but they started firing on security forces. And in the ensuing gunbattle all the three were killed. Security forces also claim to have recovered arms and ammunition from their possession. (WITH ADDITIONAL INPUT FROM OUR REPORTER)

Published in the Express Tribune, May 26th, 2010.
COMMENTS
Comments are moderated and generally will be posted if they are on-topic and not abusive.
For more information, please see our Comments FAQ