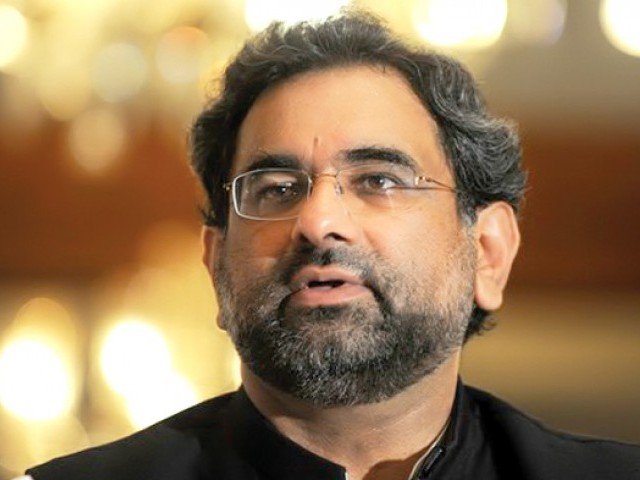 ---
Prime Minister Shahid Khaqan Abbasi has said that there was a lot of friction institutionally that built up over the last year between the civil-military leadership, but after frank discussions, there is a consensus on most issues now.

"There was a lot of friction institutionally that built up over the last year," Abbasi said candidly during an interview with Bloomberg.

Karachi law, order has improved: PM Abbasi

"We have had some frank discussions - there's much better understanding, it's still an evolving relationship, there's a consensus on most issues."

Abbasi hits back at US President Donald's actions in the region and reiterated that there is no military solution to the long-running conflict in Afghanistan, warning little progress would be made until all sides entered into peace talks.

"At the end of the day the Afghans have to sit down and talk," the premier insisted.

He voiced scepticism over Trump's increase in troops to assist the Afghan security forces and said, Islamabad was ready to help mediate talks with the Taliban.

Relations between Islamabad and Washington have nosedived in the past year. Pakistan has been repeatedly accused by the US of not taking enough action against terror groups that strike its neighbours.

In his first tweet of 2018, Trump flagged a cut in military aid worth about $2 billion and said Pakistan gave "lies and deceit" in return for US funding.

Abbasi hit back at charges that Pakistan has been selective in its fight against terrorism and said, there was no evidence the country was backing militants fighting across the border after a spate of violence left hundreds dead and wounded in Kabul last month.

"These are Afghan nationals who were arrested inside Pakistan, they were not involved in a terror attack on us otherwise we would have prosecuted them here, so we handed them back to the Afghans," he said.

PM Abbasi says US financial assistance 'very, very insignificant'

Action has been taken against United Nations Security Council sanctioned charities linked to Jamaatud Dawa (Jud) Chief Hafiz Saeed. More action against Saeed is unlikely as "we have no charges against him," PM maintained.



This story originally appeared on Bloomberg.