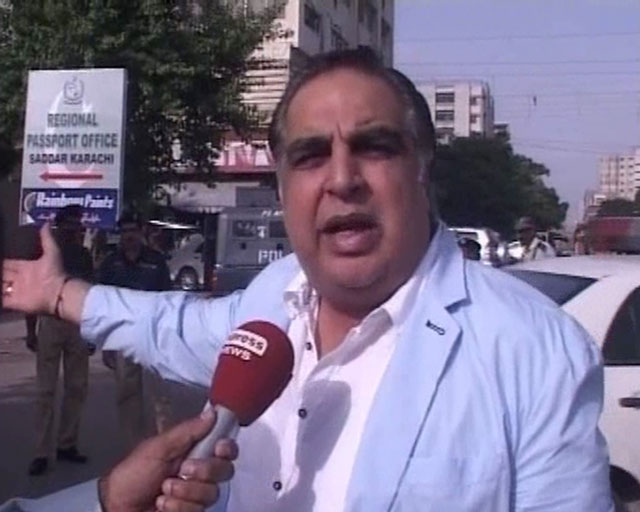 ---
KARACHI: Pakistan Muslim League - Nawaz's (PML-N) former candidate for PS-93 and NA-241 Yousfur Rehman Afridi joined on Sunday the Pakistan Tehreek-e-Insaaf (PTI) along with other workers.

Afridi announced joining the PTI while addressing a press conference along with PTI leader Imran Ismail. The PML-N had no interest in Sindh, Afridi said, adding that the party had left its workers and office bearers on their own devices in Karachi. "PML-N has no focus on Sindh," the former PML-N leader said.

According to Afridi, former prime minister Nawaz Sharif favoured only those who paid him visits while other party workers had no respect in the party.

Ismail accused the Sindh government of involvement in corrupt practices. The provincial government has looted the treasury of Sindh, Ismail said, adding that the government was further planning to rob the province through Sindh Bank.

PTI 'Kissan Insaf Rally' met by police aggression

The PTI leader also alleged that Pakistan Peoples Party Co-Chairperson Asif Ali Zardari was directly involved in the possible merger of Summit Bank and Sindh Bank and the deal was very close to being finalised. The deal would shift the entire burden of Summit Bank on Sindh Bank, Ismail said. He demanded that the State Bank of Pakistan inquire into the matter.

The PTI will also approach courts to stop the deal since it would harm the economy, Ismail said. He added that the party was ready to contest the upcoming elections from every constituency of Pakistan. The party's membership drive was continuing and people from all parties were joining it as it was a political party based on an ideology, Ismail said.