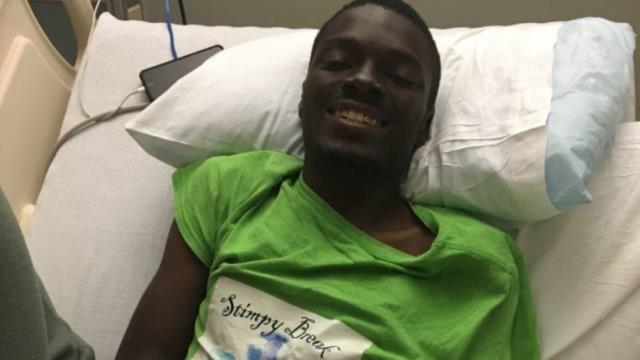 ---
A man who floated on the Atlantic Ocean has said he survived by eating Doritos and cookies for 16 long days.

Samuel Moss Jr drifted from the Bahamas island chain of Bimini of Nassau on 13 January, but instantly ran out of fuel.

It was another boater that rescued the 23-year-old as it spotted his boat about 10 miles off the coast of West Palm Beach, Florida.

"He was found in completely the opposite direction from where he was going," said Chris Lloyd, operations manager for the Bahamas Air Sea Rescue Association in Nassau.

Cyclone batters southwestern India coast killing 14, many missing

Moss believes he survived with the help of Doritos, cookies and bottled water for almost 12 days, until a strong wave hit his boat and wiped out his remaining supplies.

Dr Kevin Buford, of the St Mary's Medical Center in West Palm Beach, said Mr Moss had electrolytes were extremely low when the US Coast Guard saved him.

12 missing after cargo ships collide off south China

23-year-old has been rescued for the second time in a year from the sea. Last year in February, he was deserted and stuck for three days in the sea off Grand Bahama before the Royal Bahamas Defence Force saved him.

This article originally appeared on the Sun Sentinel.