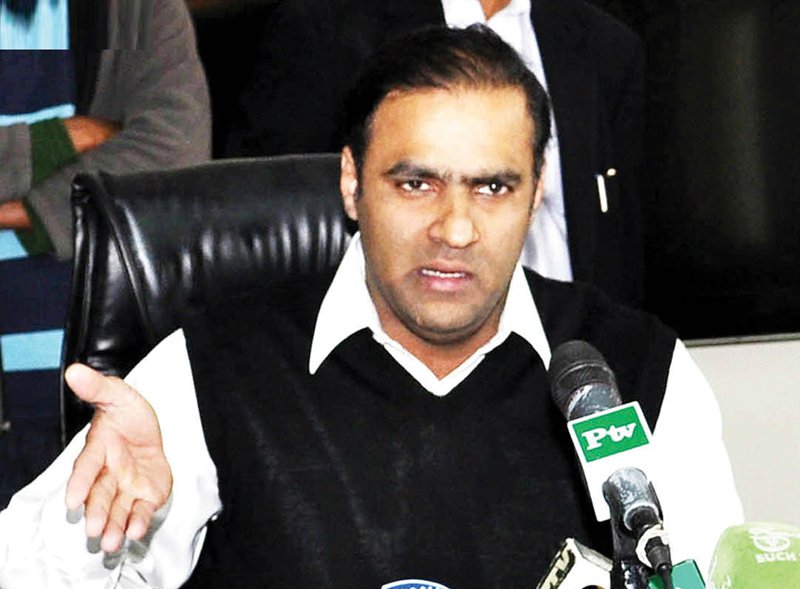 ---
Minister of State for Power Abid Sher Ali said that he would "hit with slippers" those who disrespect parliament, reported Express News.

Taking a fresh dig at Pakistan Tehreek-e-Insaaf Chairman Imran Khan and Awami National Party (ANP) leader Sheikh Rashid, the power minister passed fiery comments when speaking to the media in Faisalabad on Sunday.

Imran Khan is mentally unstable, says Abid Sher Ali

Sher Ali slammed Rashid, stating the ANP leader wants to spread anarchy in the country. "Those who disrespect parliament, I will personally hit them with slippers," said the ruling PML-N leader.

"A man travelling on a bicycle, how did he become a billionare? Who will audit him?" he said further, and accused the ANP leader of stealing railway engines and selling them.

Taking a jibe at the PTI chief, the minister said: "I said it from the beginning that Imran wants to spread anarchy in the country."

He also slammed Imran's use of a government helicopter saying, "A helicopter is being used like a yellow cab. His use of a K-P helicopter has hurt the government."

The minister for power also said Pakistan is unlucky because it has politicians like Asif Ali Zardari, the co-chairman of Pakistan Peoples Party (PPP).

Tender apology over derogatory remarks against parliament: PM Abbasi

"Zardari did horse-trading in Balochistan. He used stolen money to carry out horse-trading. His money, through super model Ayyan Ali, went out of the country and he is using money to play dirty politics and buy votes." He was apparently referring to Senate elections, scheduled for March 3.
COMMENTS
Comments are moderated and generally will be posted if they are on-topic and not abusive.
For more information, please see our Comments FAQ