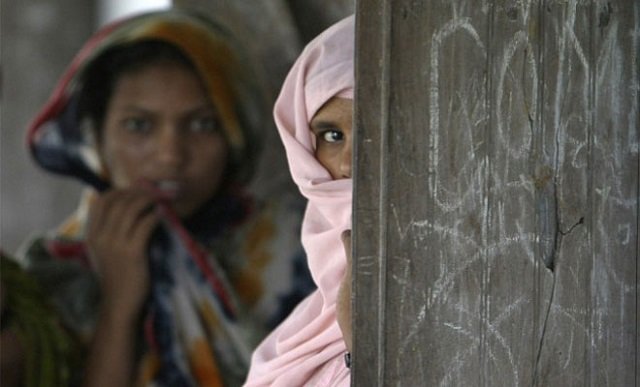 ---
LAHORE: The investigation wing of Lahore Police has decided to establish a new wing to curb gender-based violence to deal exclusively with cases involving women victims of violence, particularly those subjected to rape.

In this regard, a meeting, chaired by Deputy Inspector General of Police Investigations (DIG) Chaudhry Sultan, was held at the investigations headquarters on Saturday. The meeting was attended by Investigations Senior Superintendent of Police (SSP) Ghulam Mubashir Maikan and investigation in-charges of all the divisions including women police officers and officials.

A senior police officer told The Express Tribune that the cases involving violence against women, especially sexual assault, were heinous offences and delicate in nature. "Such cases need immediate attention and expertise to investigate and must be looked into after collecting scientific evidence."

He added the officers dealing with these cases must be sensitided towards the issues as victims were vulnerable and suffering from psychological issues. He continued that there was a need to take care of cultural aspects and protect the "modesty of women".

The police officer stated that officials also need to ensure that their investigation or questioning does not traumatise victims all over again. He stated it was necessary to use international standards of questioning in such cases.

"Unfortunately, police in Pakistan are largely male-dominated, which is an overall reflection of society. Numerically speaking, the proportion of women police officers/officials is also minimal. Besides, they are not sensitised to the sensitivity of the issues and lack the skills and training to deal with such cases," he said.

"The purpose behind this meeting is to chalkout a comprehensive plan to build the capacity of Lahore police. Officers of the cell will be given special training to deal with such cases," he added.

Speaking on the occasion, DIG Investigations Sultan Chaudhry said the purpose of establishing this cell was to provide protection to victims of sexual violence, investigate such cases on scientific grounds, submit challans on time and ensure that the accused are punished.

He said officers must to immediately rush to the crime scene involving Section 376 (whoever commits rape shall be punished with death or imprisonment of either description for a term which shall not be less than 10 years or more than 25 years and shall also be liable to fine) of the Pakistan Penal Code and collect all evidences including circumstantial, verbal statements and written statements.

"They should also collect scientific evidences from the crime scene, seal it in an evidence bag and send the same to the Punjab Forensic Science Agency (PFSA).

He also directed the officers not to conclude opinions in haste and asked them to deal with the families of the victims in a gentle manner.

The senior officer said the step was also a part of the specialisation policy of the Lahore police. "In the past few years, the police department has established different squads such as the Police Response Unit, Dolphin Squad, specified for patrolling only, Anti-Riot Force (ARF) to deal with law and order situation, Specialised Security Unit (SSU) to provide security to foreign guests and VVIPs, Homicide Unit to investigate murder cases and Anti-Narcotics Unit (ANU) to deal with drug cases.

Published in The Express Tribune, February 4th, 2018. 
COMMENTS
Comments are moderated and generally will be posted if they are on-topic and not abusive.
For more information, please see our Comments FAQ