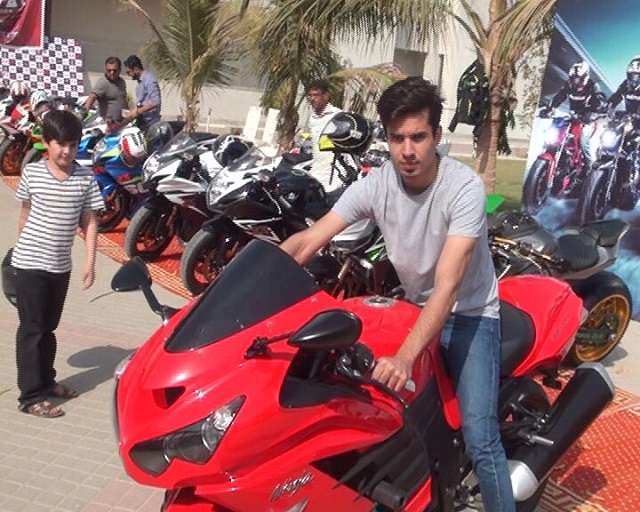 ---
KARACHI: The Institute of Business Administration (IBA) Karachi Campus organised an 'Extreme Bike Show' this Saturday where the latest and  advanced bikes were on show to enthrall the audiences.

Different brands put their bikes on display at the event among several other hi-speed and smart motor bikes.

More than 50 motorcycles were displayed at the event, with horsepower varying from 250cc to 1,442cc.

Once the bikes started humming and racing, the loud noises sent the students into a frenzy.

The event organiser Mujtaba Ahmad said that the show was organised in order to expand the students' knowledge about bikes and to ensure they know about necessary safety measure while riding.

Traffic police plans bike rally on Friday

"Bike enthusiasts who had to import bikes from abroad can now find these bikes in Karachi," Ahmad added.




"Most bike riders don't have the side mirrors in place which leads to a number of road accidents," he added.

Meanwhile, bike enthusiasts said that riding heavy bikes wasn't just a hobby, but a passion.

As Karachi does not have bike tracks, which is a major problem for bike enthusiast in the city.

Notwithstanding, enthusiasts have bought expensive heavy bikes.