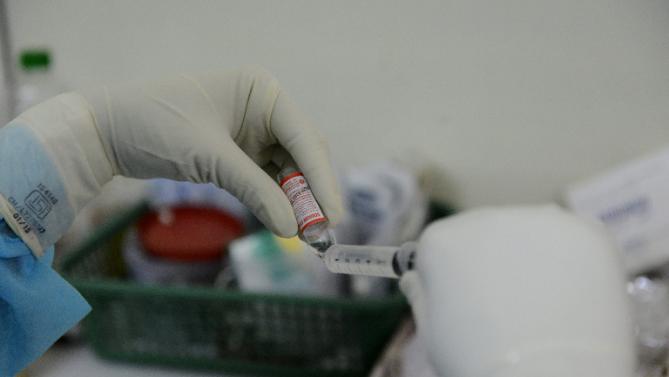 ---
KARACHI:

A suspected swine flu case was reported at Abbasi Shaheed Hospital, Karachi on Friday. The patient is reportedly a hospital employee.

Sources at the hospital said that 26-year-old Meena Zaidi had been suffering from symptoms that are similar to those presented in swine flu cases for the past week and had been under observation for the last three days.

The patient was moved to the Dr Ruth Pfau Civil Hospital Karachi when her condition deteriorated. She is now being treated in the hospital's isolation ward.

Civil Hospital Karachi Medical Superintendent Dr Muhammad Taufiq confirmed that a suspected swine flu patient was admitted in their isolation ward. He said a swab sample from her throat had been sent to the laboratory to determine what disease she was suffering from.

Govt flounders as 38 cases of swine flu reported in Karachi

He said the patient was also suffering from diabetes.

More than 100 patients have already been diagnosed with seasonal influenza or the H1N1 virus in private hospitals in the city during the last month and a half.

This disease is caused by the influenza virus. Symptoms of swine flu include fever, sore throat, flu, headache, body ache, cough and upper respiratory tract infection.
COMMENTS
Comments are moderated and generally will be posted if they are on-topic and not abusive.
For more information, please see our Comments FAQ