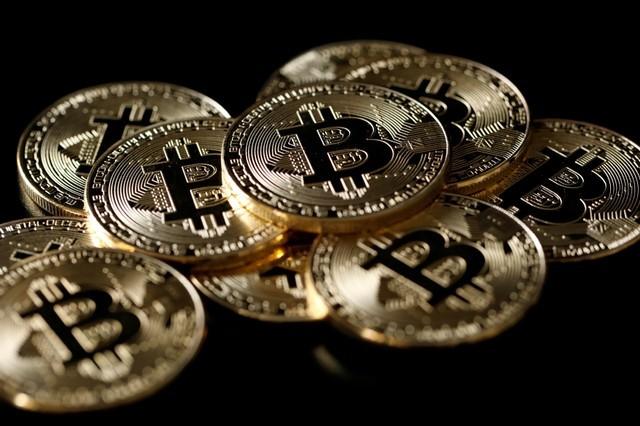 ---
LONDON/NEW YORK: Cryptocurrencies plunged on Friday, with bitcoin at one point sliding below $8,000 and headed for its biggest weekly loss since December 2013, as worries about a regulatory clampdown globally sent investors scrambling to sell.

The currencies have come off their lows but analysts said the sell-off was probably not over.

This week's slump brought the total market value of cryptocurrencies down to around $400 billion, half the high it reached in January, according to industry tracker Coinmarketcap.com. When compared with the value of January 28, 2018 when it was around $578 billion, the plunge was over $150 billion. The market value of cryptocurrencies is calculated by multiplying the number of digital coins in existence by their price, although many question whether that is the right way to value them.

Bitcoin, the biggest and best-known cryptocurrency, fell as much as 15% on Friday to a two-month low of $7,625 on the Luxembourg-based Bitstamp exchange BTC=BSP. It clawed back some losses and was down around 4.1% at $8,623.50 in mid-morning New York trading.

Bitcoin slides as Facebook ad ban, India clampdown unnerve investors

The virtual currency is down by close to 25% this week and almost 40% in 2018.

The second and third largest virtual currencies, Ethereum and Ripple, also plunged more than 20% at the session low, Coinmarketcap.com said. Ethereum was last down 18.2%, at $913.37, while Ripple last traded at 80 US cents, down 16.7%.

Retail investors have poured money into digital coins, enticed by the huge run-up in prices. Regulators say cryptocurrencies are highly speculative and dangerous investments.

On Thursday, India vowed to eradicate the use of crypto-assets, joining China and South Korea in promising to ban parts of the nascent market where prices have boomed in recent years.

Social media website Facebook said this week it would ban cryptocurrency advertisements because many were associated with misleading or deceptive promotional practices. US regulators have sent a subpoena to two of the world's biggest cryptocurrency players, Bitfinex and Tether.

Bitcoin should not become new Swiss bank account: Mnuchin

"The growing confusion revolving around the Indian government's view on cryptocurrencies sparked uncertainty, consequently exposing bitcoin to downside risks," said Lukman Otunuga, research analyst at FXTM.

"Price action suggests that bears are clearly in control, with further losses on the cards as jitters over regulation erode investor appetite further," he added.

A massive $530 million hack of a Japanese cryptocurrency exchange last week renewed worries about the security of the industry.

Critics of virtual currencies have called the run-up in prices a speculative bubble, but supporters of cryptocurrencies say short-term price volatility is to be expected, and the blockchain technology underpinning these assets maintains its power and value.

Going back to 2011 and including the current selloff, bitcoin's price has been halved nine times on the Bitstamp exchange before recovering. The last time was from November 2014 to January 2015.