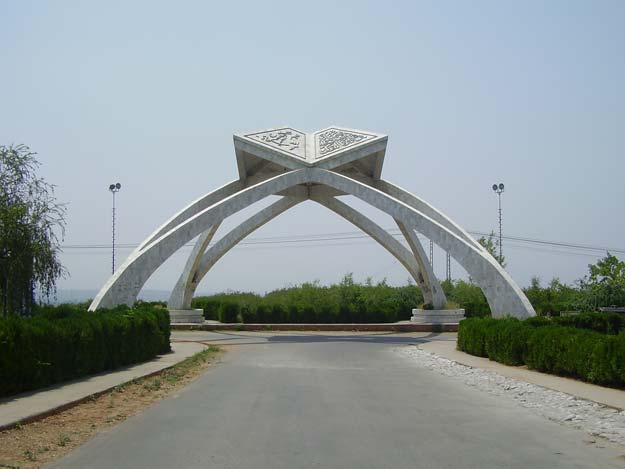 ---
ISLAMABAD: A clash between two student groups at Quaid-i-Azam University (QAU) On Thursday left around 11 students injured.

The injured students were rushed to the Federal Government Polyclinic where they were administered first aid and then discharged.

Hospital officials said that the injured students and some outsiders were brought to the hospital with minor injuries.

The clash took place between students aligned to the Punjabi Council and Pashtoon Council just as final exams were going on.

Faculty members complained that there were no security measures in place and the students freely fought each other with batons, iron rods and stones.

A teacher's cars and a classroom door were reportedly damaged in the clash. A faculty member said they locked their rooms from the inside to protect themselves as students quarrelled at economics and history department.

In the absence of campus security personnel, police were later called in.

Earlier, a clash took place on Wednesday night when Punjabi students had beaten up some Pashtoon students who were allegedly intoxicated.  On Thursday, the students gathered and planned to settle the score and beat up the Punjabi students.

Previously, on January 15, four students had allegedly smashed a gate to the girls' hostel and entered the complex along with their car. They started acting inappropriately and even beat up a security guard and then left unchecked, informed one faculty member.

The students and faculty members complained that clashes have become routine ever since university students managed to pressure the administration by involving parliamentarians and had some students — expelled for creating a law and order situation on campus — reinstated.

Last year in the administration had expelled some students who were found involved in an armed clash on the campus. But students resorted to strike, halting academic activities for over a month. About 75 students were also booked and at least 40 were arrested to ensure academic activities at the varsity continue but students continued to protest after being released.

Published in The Express Tribune, February 2nd, 2018.