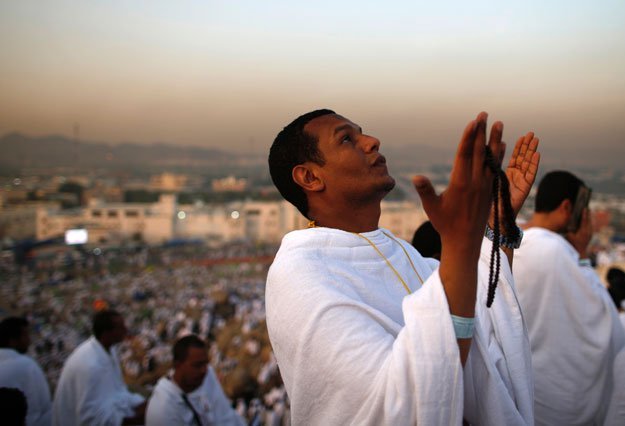 ---
ISLAMABAD: The hajj quota for Pakistan for the year 2018 remains the same at 179,210 as Saudi Arabia has turned down Islamabad's request to increase the same.

Pakistan and Saudi Arabia on Thursday signed an agreement to this effect in Jeddah. Federal Minister for Religious Affairs Sardar Muhammad Yousaf represented the Pakistani side while from the Saudi side, Hajj and Umrah Minister Dr Mohammad Saleh bin Taher Benten signed the agreement.

Sharing details of the agreement, an official of the Ministry of Religious Affairs said the federal minister had requested the Saudi government to enhance the existing hajj quota from 179,210 to 210,000 in view of increase in the country's population.

Pakistan, Saudi Arabia to sign Hajj agreement tomorrow

Last year, Pakistan had made a similar request but that too was turned down.

"The Saudi government once again responded that it will reconsider the request," said the official.

The federal minister also requested the Saudi government to provide 100 per cent train travel facility to Pakistani pilgrims during the hajj period. But, he added, if some were not provided the facility, they should at least be given proper transportation via buses.

The request has been made keeping in view the mismanagement last year that resulted in thousands of the Pakistani pilgrims having to walk for hours on foot under the scorching sun to reach Mina, mainly due to unavailability of proper transportation facility. People who suffered the most were elderly people and women.

The Pakistani government has also requested the Saudi government to allow it to arrange three-time quality meal and proper accommodation facilities to the Pakistani pilgrims at Mina and onwards.

Ministry of religious affairs postpones Hajj balloting

Last year, some Pakistani pilgrims had to suffer a lot due to poor accommodation and substandard food at Mina.

Pakistan has also demanded of the Saudi government to exempt the pilgrims having already gone through the verification process in Pakistan from bio-metric verification at the airports in Saudi Arabia in order to save time.

Currently, the Ministry of Religious Affairs is facing delay in carrying out hajj balloting, originally scheduled for January 26, in view of a stay order from the Sindh High Court.

On the other hand, the Lahore High Court had also directed the Ministry of Religious Affairs to stop the balloting process amid quota issue.
COMMENTS (2)
Comments are moderated and generally will be posted if they are on-topic and not abusive.
For more information, please see our Comments FAQ