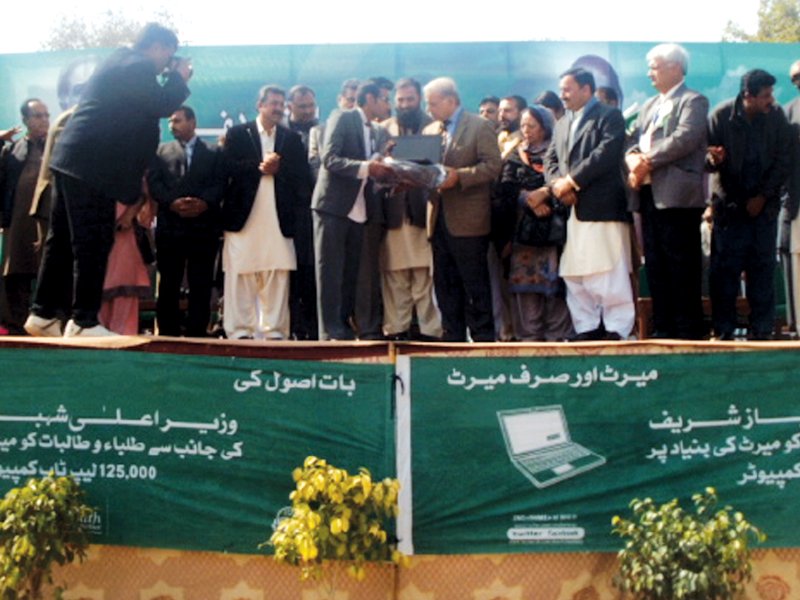 ---
FAISALABAD: Provincial Minister for Higher Education Syed Raza Ali Gilani has said that there is immense talent in Pakistan and the youth should be provided opportunities to enhance their capabilities and excel in respective fields.

He said this while addressing a laptop distribution ceremony at Iqbal Auditorium of the University of Agriculture Faisalabad (UAF).

He said the world had recognised Pakistan's engineering degree and it was ranked at number 19 in engineering education across the globe.

The minister added that there was a need to divert thinking with regards to development and progress to rule the world.

He said plans were afoot to introduce undergraduate courses at the college level, while universities would be engaged in research in different fields of education.

On the occasion, Raza Gilani congratulated the recipients of the laptops and said that distribution of laptops and other awards among talented students was the recognition of talent and a part of the education policy introduced by Punjab Chief Minister Muhammad Shehbaz Sharif for the encouragement of brilliant students.

He said laptops were being provided to talented students of different classes, purely on a merit basis, which was a significant tool for attaining modern and latest knowledge through information technology to meet the challenges in achieving the goals.

The minister maintained that 310,000 laptops had been distributed so far in three phases and now 115,000 laptops, with the latest technology, were being distributed among students from intermediate to postgraduate level. This is the fourth phase of the project and will cost Rs7 billion.

Published in The Express Tribune, February 2nd, 2018.
COMMENTS
Comments are moderated and generally will be posted if they are on-topic and not abusive.
For more information, please see our Comments FAQ