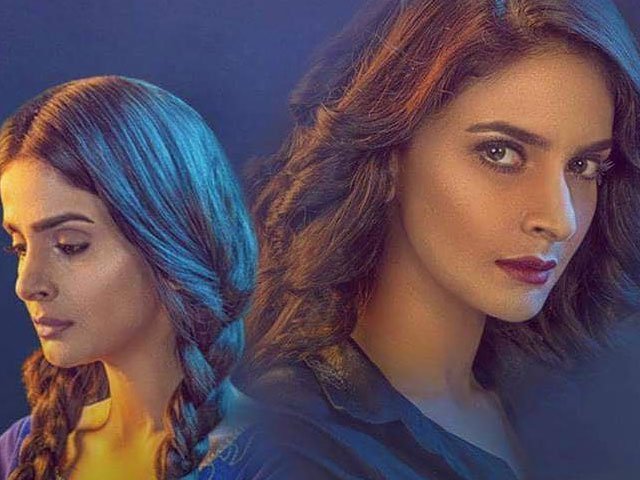 ---
Saba Qamar's Baaghi is down to its final episode.

The show that has been making headlines way before it even aired its first teaser, has been sparking controversy for one thing or another since its first episode.

Some criticised Baaghi for distorting Qandeel Baloch's life and facts about everything she stood for, while others mocked the show for being too extravagant. The producers of the drama serial are now being condemned for overspending on promotions rather than helping out Qandeel's parents, who are in much more need.




The cast of Baaghi has been over the moon after bagging five Lux Style Award nominations. And as the final episode airs tonight, the show has landed itself in hot waters as the producers are being accused of exploiting Qandeel's tragedy for monetary gain.

Nighat Dad, a lawyer and activist pointed out the lavish goodies distributed to the cast of the show to celebrate their LSA nominations.

https://www.instagram.com/p/BeXVUXWngA1/?taken-by=sabaqamarzaman

"Beyond disgusted seeing how Baaghi production team is throwing away money in the form of goodies and celebrating 5 nominations at the Lux Style Awards. This money could have been used for her parents who are hand to mouth and still fighting for justice," Dad wrote in a Facebook post.

She added, "Before you watch Baaghi's last episode tomorrow please know that the drama has made massive profit out of Qandeel's plight, only bothered to send a few men who told the poor parents that they were going to write a book on her and only gave 50k to them as  support a year ago. And by the way, they are legally covered under disclaimer."

To this, the producer of the show, Nina Kashif, clarified what she called baseless gossip and rumours.




"Today is the last episode of Baaghi but before I write further, I would like to clarify few things..in response to some FALSE rumours on fb/social media," Kashif retorted via a Facebook post.

She clarified three claims which made rounds on social media:

1. The producers took proper permission for the drama serial from the parents, despite the fact that there were only few incidents that were taken from Qandeel s life.

2.  The permission was in Urdu so everyone could understand.

3. It was signed by them, they asked for a certain amount in return to which the Baaghi team happily agreed as the producers in any case wanted to give compensation.

"I am shocked to see such baseless rumours being spread by someone who has no basis for this. All the information that is being falsely spread is wrong and baseless," wrote Kashif.




She continued, "It would be nice if people can have their facts checked before making baseless allegations. We understand that it is a sensitive subject and we have handled it in a responsible manner."

Previously, in an interview with The Express Tribune, Osman Khalid Butt talked about how Baaghi wasn't trying to glamourise Qandeel.

"In Baaghi, we are not glamourising Kanwal/Qandeel or turning her into a saint; she is still making those choices, still walking down that same path. But I suppose it gives us some food for thought; seeing her struggle, seeing her pain, her rebellion – it reminds us she was human. And without the liberties afforded to most of us," he said.

Have something to add to the story? Share it in the comments below. 
COMMENTS (5)
Comments are moderated and generally will be posted if they are on-topic and not abusive.
For more information, please see our Comments FAQ