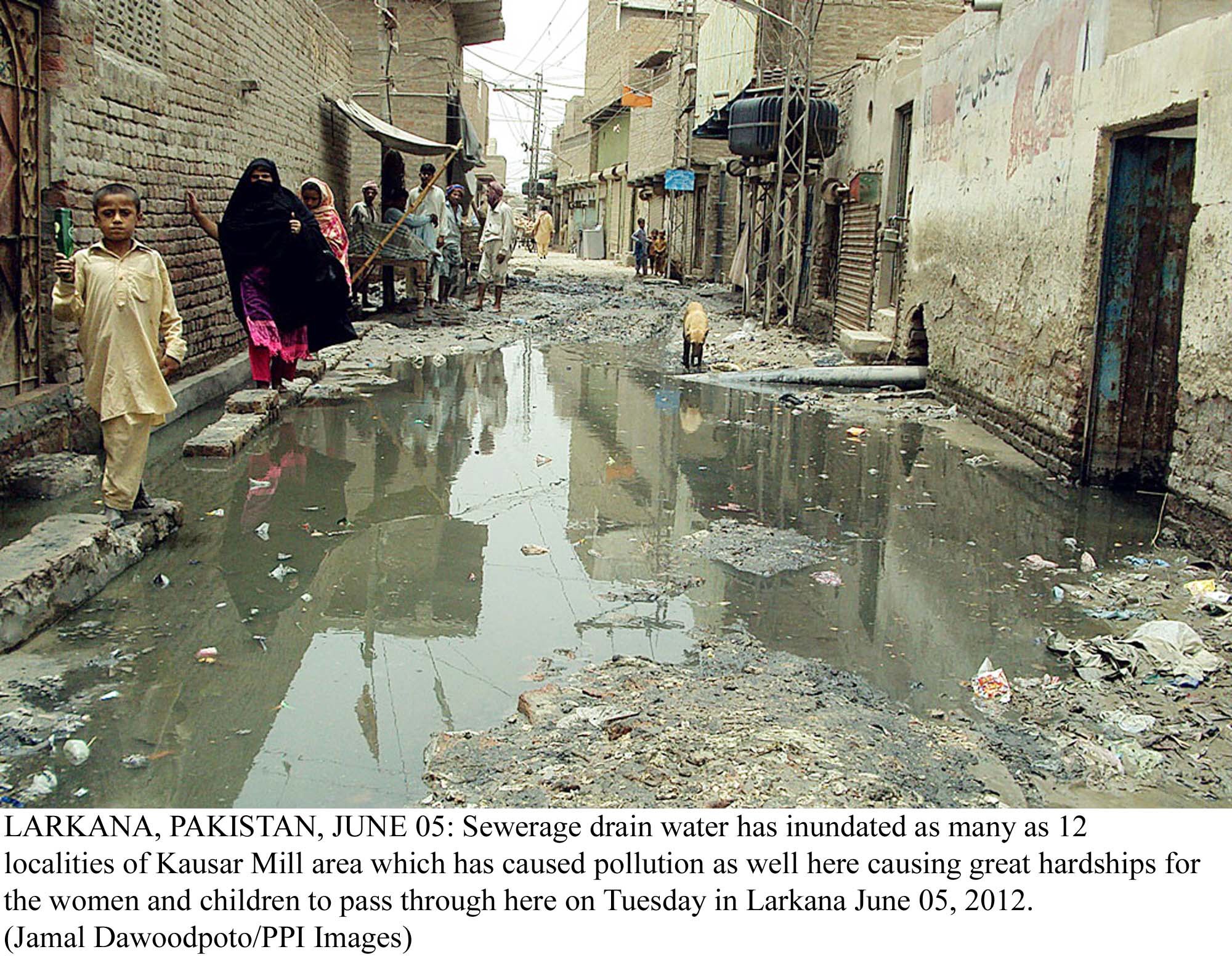 ---
KARACHI: The Sindh High Court (SHC) restored on Wednesday a petition relating to alleged misappropriation of development funds for Larkana, the stronghold of the ruling Pakistan Peoples Party (PPP).

Headed by Justice Aqeel Ahmed Abbasi, a two-judge bench issued notices to the provincial chief secretary, PPP women's wing chief MNA Faryal Talpur, who is also a sister of PPP Co-chairperson Asif Ali Zardari, former town nazim Dr Shafqat Hussain Soomro, former law minister Ayaz Soomro, the then district coordination officer, the deputy commissioner, the project director of the Larkana development project and others to file their comments by February 22.

The petitioner, Bashir Ahmed, told the judges that he had withdrawn the plea as he faced threats to his life and his family members' lives. However, Ahmed maintained that since then he had moved his family to a safer place. Therefore, he pleaded that his petition be restored to its previous position in the larger public interest.

Granting his request, the judges ordered the restoration of the petition. They also issued notices to the respondents to file their comments by the next date of hearing.

After the 2008 elections, Rs12 billion was allocated for the development and beautification of Larkana city besides other development schemes, the petitioner had said in the plea.

PPP CEC meets today in Naudero

A resident of Larkana himself, the petitioner had alleged that roads and other development works were made without any proper planning and substandard material was used.

He had pointed out that most of the reconstructed roads were destroyed in the rains while several others had developed cracks. None of the roads were improved or widened, he added.

Ahmed maintained that the people of Larkana were facing hardships in the form of traffic jams, dusty and polluted air, stagnant sewage water on roads and frequent accidents. He argued that internal drains and roads had been made with substandard material and a major portion of the grant had been usurped.

He had pleaded to the court order the constitution of a committee comprising honest town planners and other technical persons to investigate the misappropriation, ill-planning and embezzlement of public money of Larkana development project.

At an earlier hearing, Advocate Farooq H Naek moved an application on behalf of Talpur, who requested to be pleaded as party in the proceedings on the grounds that the case was harming her political reputation. The bench had observed, however, that Talpur had already been impleaded as a respondent, therefore, it had dismissed her application to become party in the case.

Intoxicated police official drives into dhaba in Larkana, kills two

Filing a reply on behalf of the Sindh government, the provincial law officer had informed that an amount of Rs31 billion had been released for Larkana during the last eight years. Of them, Rs23 billion was spent on different projects in Larkana, he had added.

The provincial government had denied the allegations leveled by the petitioner in the plea.