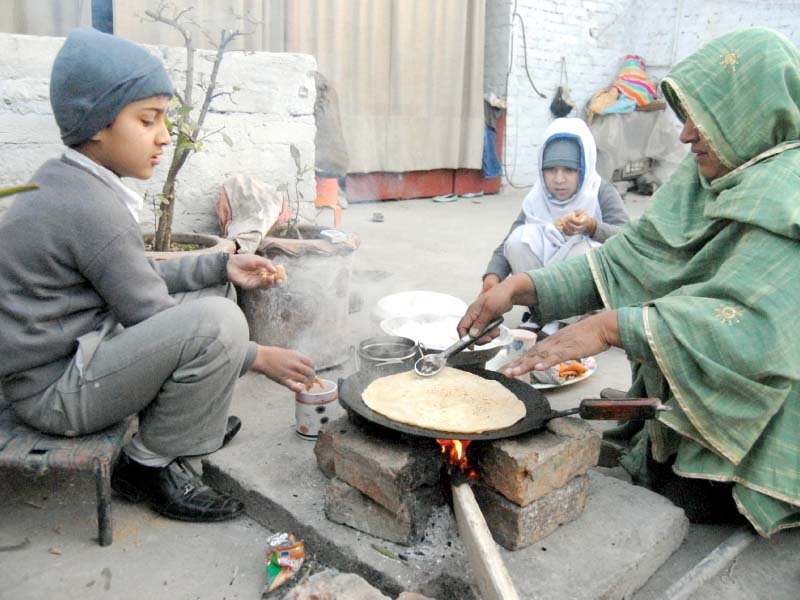 ---
ISLAMABAD: Minister for Parliamentary Affairs Sheikh Aftab Ahmed on Friday informed the Senate that gas pressure in twin cities of Rawalpindi Islamabad will be improved soon.

Responding to an issue  of public importance raised by the members, he said, the eight inches pipeline will be replaced with 16 inches pipeline and it will improve the gas pressure in the twin cities.

However, the people of the garrison city continue to suffer from gas shortage, particularly when children are going to school.

It is a torture to make breakfast for school and office going people.

Gas goes on winter vacation in December, pushing up the demand for coal and firewood in the twin cities of Rawalpindi and Islamabad.

With the first cold breeze, consumers turn on geysers and heaters, however, they have to compete with the CNG sector and the fertiliser makers for their share in gas supply. In the end, the household and commercial users are left in the cold with no or very low gas pressure in the pipes.

The problem starts from 6:00am to 11:00 am and in the evening from 6:00pm to 11:00pm due to which working class and students face problems in reaching their offices and schools on time. In such a situation, people are being forced to use coal and firewood for cooking and heating purposes.

The eateries in particular have to keep the fire burning to cater to their customers. The spike in demand has also pushed up the price of coal and firewood.

To another matter of public importance, the minister said the number of flights to Balochistan will be increased soon after getting the air crafts on dry lease.

The minister, responding to a point, said that out of 961 villages 833 villages of Plejani areas of Sindh has been provided gas supply while remaining villages will be given gas supply soon.

To a point of public importance, Interior Minister Ahsan Iqbal informed the Senate that his ministry has no information regarding the disappearance of Raza Mahmood Khan from Lahore on December 2.

He said that efforts to recover Raza Khan were underway but no headway has been made so far. He said that no agency has so far confirmed custody of Raza.

Published in The Express Tribune, January 27th, 2018.
COMMENTS
Comments are moderated and generally will be posted if they are on-topic and not abusive.
For more information, please see our Comments FAQ