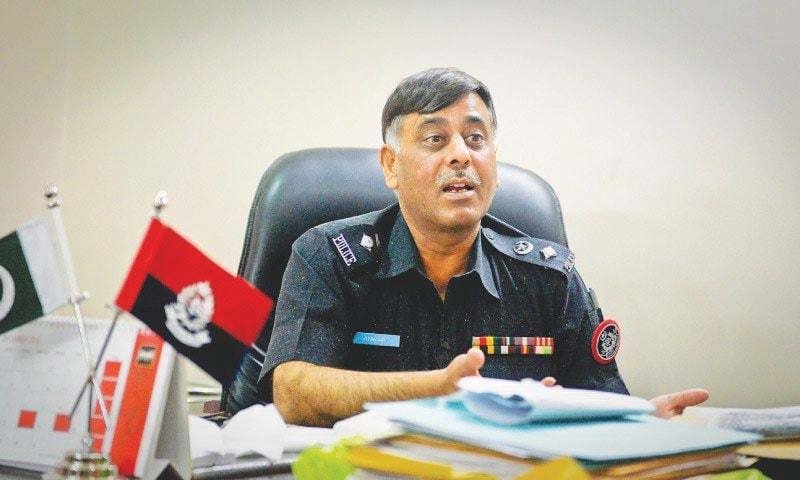 ---
KARACHI: The Karachi police have yet to arrest former District Malir SSP Rao Anwar, despite the registration of a murder case of Naseemullah Mehsud alias Naqeebullah Mehsud in a fake encounter.

SSP Anwar, an infamous 'encounter specialist', has reportedly gone into hiding and a team of police investigators is likely to be dispatched for his arrest to Islamabad where his earlier bid to flee the country was foiled by the Federal Investigation Agency.

The police high ups have decided to arrest SSP Anwar and his entire police party following the registration of a murder case by Naqeebullah's father at the Sacchal police station on Tuesday.

But police investigators have yet to arrest them as SSP Anwar and his team went into hiding a day after they appeared before a three-member inquiry committee headed by Counter-Terrorism Department Additional IG Sanaullah Abbasi. The committee was constituted by the police chief.

Rao Anwar, the cop who 'encountered' Malir

Different raiding teams have been formed to arrest the disgraced cops and investigators are using technical assistance to trace their locations.

"It is confirmed that they are not in their homes and have been gone into hiding. It seems that they are all together but they are trying to dodge investigators by showing their mobile phone locations in various parts of the country," said a senior official privy to the investigations. "But we are continuously trying to trace their locations. Besides taking technical assistance, we are also using our human intelligence network to trace and arrest them."

On the other hand, investigators have also recorded the statements of two key witnesses in the case - Hazrat Ali and Qasim – who, according to the complainant in the murder case, were abducted by the police along with Naqeemullah but were later released.

"These two [Ali and Qasim] are key witnesses in the case. Their statements are very important but we are keeping them secret right now to make our investigations more strong," an officer explained. In reply to a question about their possible involvement in the abduction of Naseemullah, the officer said that nothing could be ruled out and everyone is being investigated. Meanwhile, investigators have also included some shopkeepers of the scrap market and policemen in Malir in the investigations for their suspected involvement in this and other cases.

Meanwhile, Anwar has said that he is not in hiding and has demanded the formation of a joint investigation team comprising intelligence agencies to investigate the case.