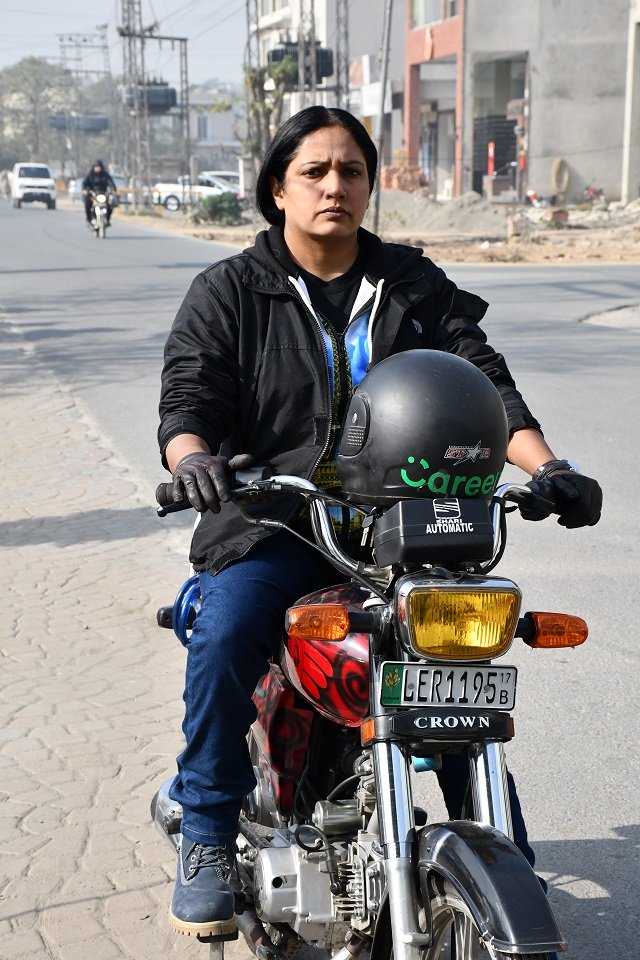 ---
Pakistan now has female bike captains as a part of Careem's women empowerment scheme. These women are Pakistan's first female bike captains. Riffat Shehraz shines as one of the first few who have taken on this task in Lahore.

These women stand as symbols to the world that women are capable of doing anything they put their mind to.

In an exclusive interview with The Express Tribune, Riffat said that she is glad to have gotten a platform to bring out the best of her passion.

"I have been driving the bike since I was 12 years old and I was passionate about riding the bike," she said.

Careem Pakistan and its mission to empower women




Riffat believes that bike riding services aren't restricted to gender or by gender. "If you are scared, the fear will lead you nowhere. Today, if you are going to be scared, then tomorrow you will not be able to do anything." She believes that women are capable of achieving a lot more than they are given the opportunity to.

Amid rising tensions on security issues for women and children, Riffat says that she would have never made the effort of visiting places that she does now because of her passengers. She says that this experience also shaped her confidence greatly.

"I am also a female and I also want to take rides at the 11th hour but I know that I have to wake up early and start my day therefore at 10 pm, I take my last ride," she said of her daily routine. She wakes up at 9 am to initiate her day.

However, Riffat doesn't have to comply with a set number of rides, "I can take as many as I want to, sometimes I take them till 9 pm and sometimes it's 10 pm but I don't want to say no to anyone ever. I try my best to make my passengers happy."

Riffat believes she is lucky as she didn't have to face any major issue regarding her passengers. "Everyone respects me," she said, adding that neither male nor female passengers caused her any hassle.




"I feel, if you respect men, then they respect you in return too, all my rides so far with the males have been very nice and ended on cordial terms," she narrated.

Uber and Careem hiring female drivers in Saudi Arabia

"I have gone as far as Thokar Niaz Baig, a place I have never visited, so the commuting and distance is not an issue for me at all. It is sometimes from Wapda Town or Model Town that I go to faraway places," she said.

Riffat is a source of pride with all that she has achieved. She also is a proud part of Careem as that is the platform that encouraged her to pursue this.

In November 2015, the company had announced that they will start hiring female captain drivers.


COMMENTS (4)
Comments are moderated and generally will be posted if they are on-topic and not abusive.
For more information, please see our Comments FAQ