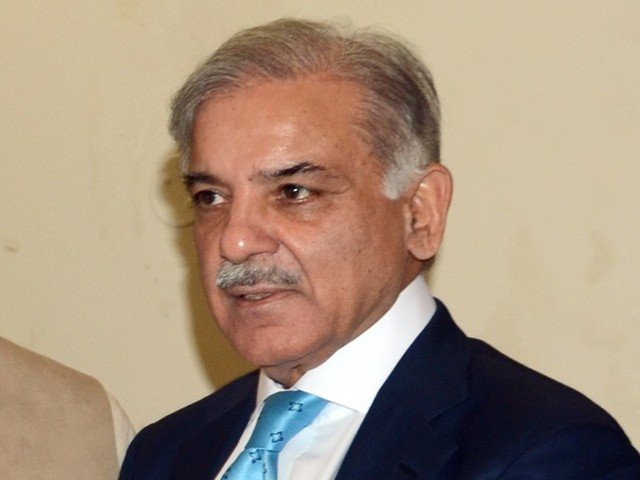 ---
LAHORE: The day opposition parties joined hands in Lahore to demand resignation of Punjab Chief Minister Shehbaz Sharif, the National Accountability Bureau (NAB) also issued him summons to appear before a combined investigations team (CIT) in connection with alleged graft in a housing scheme.

A notice dispatched on Wednesday by the NAB Lahore Director General Saleem Shahbaz to the CM's residence at 96-H Model Town and office at 7-Club Road asked him to appear along with his original CNIC and complete record at 10.30 am on January 22 before the CIT at NAB Complex at Thokar Niaz Beg.

Through the call up notice, NAB asked Punjab CM to give his statement in response to NAB's claim that his alleged misuse of authority resulted in loss of approximately Rs1 billion in a housing colony project

Corruption references: Sharifs fail to show up, summoned again

According to the notice, NAB Lahore while conducting inquiry into Ashiyana Housing Society scam found that huge loss to national exchequer was caused by the orders of Shehbaz as the chief minister.

These orders were 'without lawful authority' and in sheer violation of the laid down procedures for functioning of the Punjab Land Development Company (PLDC) as the CM unlawfully assumed functions of the PLDC board, it added.

The 'unlawful orders' categorically mentioned in the notice included, "order for cancellation of award of contract of Aashiana-e-lqbal to successful bidder M/s Ch Latif and Sons, leading to award of contract to M/s Lahore Casa Developers (JV), a proxy group of M/s Paragon City (Pvt) Limited which resulted into loss of Rs715/- million approximately and ultimately failure of the project."

NAB on standby as Sharif boards return flight

The other illegal order mentioned in the notice was a direction to the PLDC to assign the project of Aashiana-e-Iqbal to the Lahore Development Authority (LDA). This resulted in award of the contract to M/s Lahore Case Developers (JV) and caused loss of Rs715 million approximately. It also resulted in ultimate failure of project.

The last allegation is that the CM asked the PLDC to award consultancy services of the project to M/s Engineering Consultancy Services Punjab (ECSP) for Rs192million approximately "whereas actual cost was 35/- million rupees as quoted by Nespak [National Engineering Service Paksitan]."

In November 2017, NAB summoned the PLDC chief executive officer and sought a comprehensive report on history and present status of Ashiana-e-Iqbal project.

JIT summons Shehbaz Sharif on June 17

NAB had also asked for contract agreement signed between the PLDC and M/s Sparco Group, M/s Bismillah Engineering Company [owned by Nadeem Zia, chief executive M/s Paragon City], and M/s Anhui Construction Engineering Group [owned by Ali Sajjad, director M/s Paragon Exchange].

In December 2017, the accountability watchdog summoned former LDA director general Ahad Cheema, the Paragon City CEO Nadeem Zia and Paragon Exchange Director Ali Sajjad.

The NAB launched investigations into the matter when affectees of Paragon City staged a protest and a press conference at Lahore Press Club in July 2016.

The Paragon City was a housing project owned by a federal minister of the ruling party. The project is one of the biggest housing scams of the country.

NAB suggests freezing of Sharifs' assets

Through the scam, billions of rupees were looted not only by defrauding people but also by acquiring land on cheap rates using influence and power of the government departments. It was propagated as an initiative of the government to facilitate and subsidize homeless people to build their own homes.

Official website of Punjab Land Development Authority says, "Land and urban development in Punjab is under tremendous pressure from uncontrolled urban sprawl, deteriorating environment, deficiencies in basic services, shortages in the provision of housing, and absence of properly developed areas for economic activity, industrial estates, technology parks and related infrastructure."

"Deeply concerned about the continuing deterioration of shelter and human settlement especially for the low income group, the honorable Chief Minister of the Punjab Mohammad Shahbaz Sharif has envisioned Punjab Land Development Company Limited (PLDC) to respond to the challenge with immediate interventions in the areas of affordable housing."

JIT summons Hudaibya Paper Mills scam record

Inquiry into Kachhi Kanal project

In a related development, the NAB Chairman Justice (retd) Javed Iqbal has ordered an inquiry into alleged corruption and exponential cost increase in mega Kachhi Kanal project.

NAB will conduct inquiry into increase in construction cost of the project from estimated Rs30 billion to Rs210 billion due to alleged corrupt practices, said a statement

The chairman has also ordered conducting inquiry against Director General Public Relations and officers of Punjab Information and Culture Department for misusing their authority and causing millions of rupee loss to national exchequer.
COMMENTS
Comments are moderated and generally will be posted if they are on-topic and not abusive.
For more information, please see our Comments FAQ