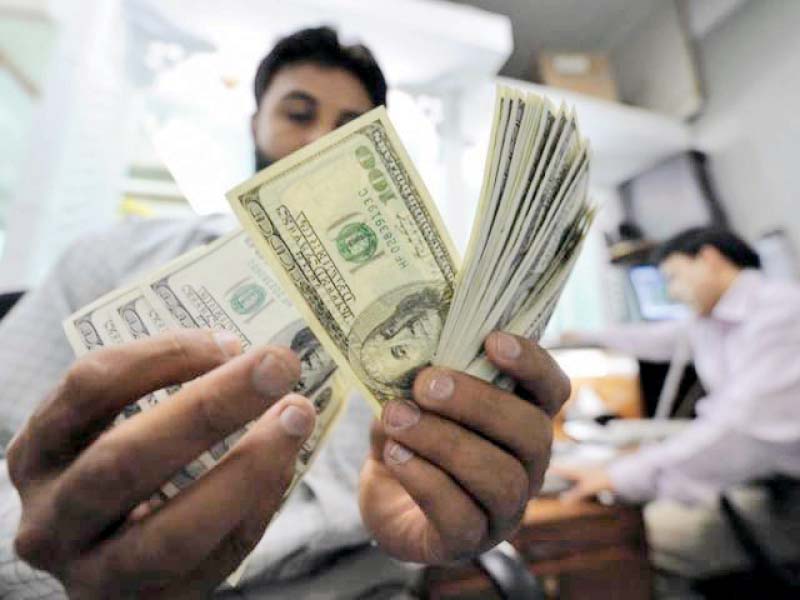 ---
ISLAMABAD: Savings mobilised through the National Saving Schemes continued to decline, dipping by one-third to only Rs68.2 billion in the first five months of the ongoing fiscal year as low interest rates and weakening rupee turn investors away to more lucrative avenues.

The Central Directorate of National Savings (CDNS), which works under the Ministry of Finance, is witnessing major withdrawals from almost all categories of its savings accounts, showed official data. From July through November, net savings mobilised by the CDNS stood at a mere Rs68.2 billion. The amount is 32% or Rs32.2 billion lower when compared with net savings mobilised during the same period of the previous fiscal year.

Gross sales of savings instruments stood at Rs518.8 billion during July-November but people withdrew Rs450.7 billion worth of their investments. Gross savings increased 45.6% but withdrawals were higher by almost 77%.

ICCI calls for focus on savings and investment

It is the third successive year when the CDNS is registering negative growth in net mobilisation of savings. In fiscal year 2014-15, net savings were recorded at Rs337 billion, while in 2015-16 the amount stood at Rs207.6 billion.

The reduction in mobilisation of savings will now increase the finance ministry's dependence on banks and foreign borrowings in order to finance the budget deficit.

The PML-N government has failed to implement its election manifesto that promised to increase savings and investments. In fact, the savings-to-Gross Domestic Product (GDP) ratio dropped to 13.1% by the end of the previous fiscal year - down from 13.9% in 2012-13. Domestic savings also slipped to a mere 7.5% of GDP last year as against 8.5% four and a half years ago.

On the other hand, investment-to-GDP ratio is also not gathering momentum despite projects under the China-Pakistan Economic Corridor picking pace. The investment-to-GDP ratio stood at 15.8% of GDP by the end of the previous fiscal year - slightly up from 15% of 2012-13.

Importance to the economy

Savings are considered as the engine for economic growth. Gaps left by domestic savings are filled by foreign savings, underlined the Economic Survey of Pakistan 2016-17.

Officials in the finance ministry said low interest rates and excessive reliance on the dollar has led to slow mobilisation of CDNS savings. They said that people either withdrew their investments or did not reinvest on maturity and instead bought the US dollars in anticipation of rupee depreciation.

The State Bank of Pakistan data showed that during the past one year, the US dollars held by domestic commercial banks increased by $1.21 billion to $6.1 billion.

During the first five months of  fiscal year 2017-18, new sales of National Savings Scheme were recorded Rs518.8 billion compared to Rs356.2 billion of same period of previous year, said Zafar Masud, the Director General of the CDNS while explaining the situation.

"However, the encashment in Accounts and Certificates with Interest Rate-sensitive investors to the tune of Rs450.7 billion were also observed against Rs255.8 billion maturities of the same period of previous year," he added. Masud said that this affected the net inflow of NSS receipts during the first five months.

The argument of low interest rate is true to an extent as most products offered by CDNS are linked with Pakistan Investment Bonds' interest rates.

However, the government is offering significantly higher returns of 9.36% on Behbood Saving Certificates and Pensioners' Benefit Accounts. However, the accounts still witnessed withdrawals. An amount of Rs44.2 billion was withdrawn from Behbood certificates and another Rs12 billion from Pensioners' accounts.

Out of Rs450 billion, an amount of Rs191.1 billion was withdrawn from Savings Certificates, Rs243.4 billion from Savings Accounts and Rs14 billion from various prize bonds.

The DG said that the government was also structuring new products which will be offered in the last quarter of the current fiscal year. He said that the Behbood Savings Certificate will be extended to Persons with Disabilities. Shuhada Family Welfare Account will be offered to an eligible family member of martyrs and Overseas Pakistanis Savings Certificates will be offered both in local currency and foreign currency.

Over 50% of Pakistanis store cash at home

However, these instruments are under consideration for over a year.

The CDNS hopes that overseas savings instrument will fetch an initial investment in the range of $550 million to $1.2 billion per annum on the basis of one-fourth of 4.5 million Overseas Pakistanis living in the initial target market (GCC) if they invest only a minimum investment of $500.

Published in The Express Tribune, January 17th, 2018.

Like Business on Facebook, follow @TribuneBiz on Twitter to stay informed and join in the conversation.