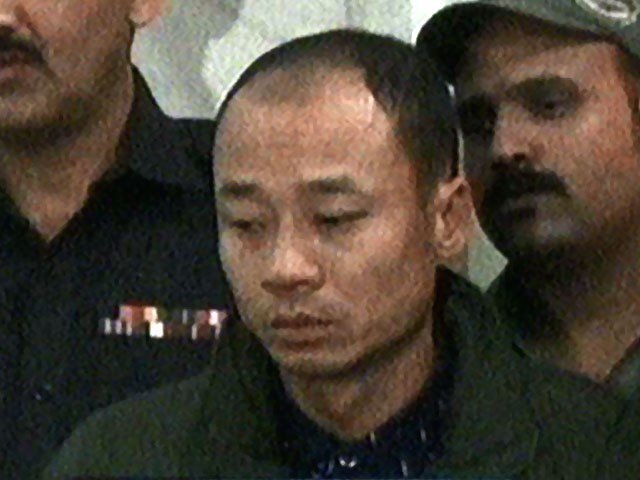 ---
KARACHI: Police on Sunday claimed to have caught at least five Chinese nationals red-handed for their alleged involvement in ATM skimming frauds in Karachi.

Police high-ups say that an organised gang of foreigners operating from China and Pakistan is behind the ATM skimming frauds in the city and added there is a possibility that many people are involved in the crime.

Four Chinese nationals were arrested from Defence while another was arrested from Bahadurabad. The police also claimed to have recovered around Rs2.9 million, skimming devices and ATM cards from their possession.

Two Chinese ATM fraudsters held in Karachi

The arrested Chinese nationals were later handed over to the Cybercrime Circle of the Federal Investigation Agency for further investigations.

Three Chinese nationals were arrested from Phase II, Defence.

"The police arrested the Chinese nationals on the suspicion of doing fraudulent activities inside the ATM cabins," said Clifton division SP Asad Malhi during a press conference on Sunday evening.

"One more of their comrade was later arrested on the information provided by the already arrested three Chinese nationals."

The arrested foreigners had used fake master ATM cards to draw money from different accounts of the public.

SP Malhi said that the arrested Chinese nationals arrived in the city some three days ago on multiple business visa and revealed that they came to Karachi after getting offers from a man in Karachi of job opportunities.

Beware - hackers are going after ATMs in Pakistan

"We have arrived here for work but the gang leader asked us to do ATM skimming and provided us 10,000 Chinese currency in exchange for work," the officer quoted the arrested foreigners as telling investigators.

"The leader is running an organised gang and all members of the gang are foreigners and involved in the ATM skimming."

SP Malhi added that all Chinese nationals arrested from Saddar, Bahadurabad and Defence belonged to the same group. The police also claimed to have recovered Rs2.3 million, ATM skimming devices and hundreds of ATM cards from their possession.

Similarly, another Chinese national was arrested by Bahadurabad police on the same charges. Police said after receiving a tip-off, they reached the venue in the Shabbirabad neighbourhood at Tipu Sultan Road within Bahadurabad police station remits.

"A 15 call was received regarding suspected Chinese nationals skimming ATMs of two private banks on Tipu Sultan Road," said the police officials and added, "Police responded within ten minutes and managed to arrest one Chinese national identified as Xu Zhuping."

An ATM skimming device, Rs0.65million, identity card, passport and a cellphone were recovered from the suspect's possession, the police said and added three suspects managed to escape. Police officials said that the CCTV footage has been obtained to further investigate the case.

Tightening security: Sindh govt for registration of Chinese nationals

The incidents of ATM skimming are rising in Karachi. These were the second and third similar arrests to have occurred in less than a week as earlier on January 10, police arrested two Chinese nationals for their alleged involvement in ATM skimming fraud.

They were identified as Zhonga Qiachang and Zhong Shaowen. The FIA had arrested them red-handed while installing the ATM skimming devices in ATM machine on Abdullah Haroon Road.

ATM skimming can be regarded as identity theft for debit cards. Fraudsters employ different techniques to record PIN code for accessing money in an account. In some instances, the schemers stick a fake card-reader on the ATM, while in others they place a fake keypad on the machine to get PIN code.

Two Chinese ATM fraudsters held in Karachi

Another technique employed in the crime is the use of a hidden camera, which records PIN code and conveys it to fraudsters. A few ATM skimmers also change the entire display of the ATM.

On Wednesday, two Chinese men were apprehended for placing a skimming device on an ATM in Zainab Market

A month ago, according to CCTV footage, same nationals were caught placing skimming devices on ATMs at a shopping centre in Karachi.