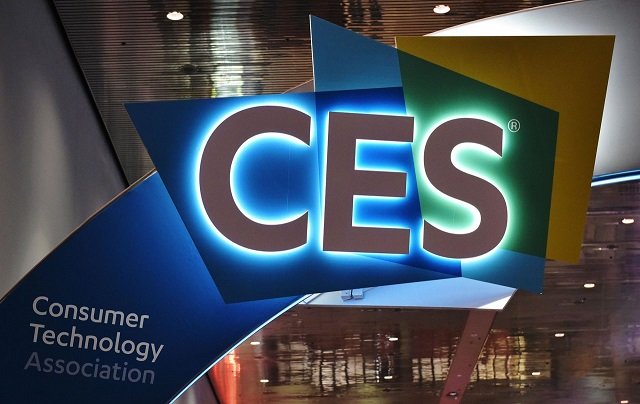 ---
The Consumers Electronics Show has been a significant trendsetter for the world of technology with latest concept designs and gadgets displayed at the event.

This year's version was no different with a range of innovative products displayed.

BGR did a round-up of some of the products that have impressed the most this year.

LG Rollable OLED TV




LGs tradition of unveiling thinner OLED TV each year seems to continue, with the South Korean giant introducing the latest OLED TV that rolls up like paper. It's a great achievement that LG has bagged.

Forget the self-driving car, meet the self-driving suitcase

Along with that, they have released that LG is currently working on this TV that fits in panels and places that one couldn't have imagined.

Samsung "The Wall" TV




Samsung introduced its bezel-less, massive 8K TV that measures 146 inches diagonally, and according to BGR, is a must have. It is called "The Wall" and looks like it's a picture hanging on your wall as it is super blended into the wall. The TV consists of microLED which is an emerging flat panel display. In comparison to a wide LED screen, this TV offers more in terms of contrast, colour, brightness and sharpness.

Self-driving Lyft cars




Powered by Aptiv technology, the self-driving car is an intelligence-infused car that does not need a driver. It sounds imaginary but is plausible and is a part of the future too. It gives the feeling of a chauffeur driven car and ensures safety of the passenger.

Razer Project Linda




The gaming company, Razer introduced its unique product for the year. A laptop dock for its Razer Phone where you can place your phone into the space provided in the laptop. It has a 13.3 inch screen, full-sized chroma-lit keyboard and USB ports. The company, Razer has time and again claimed to transform the phone into a laptop.

LG InstaView ThinQ Refrigerator




A refrigerator that features a 29-inch touch LCD that displays from a computer to a transparent window with two knocks. "The intelligent refrigerator recommends delicious recipes based on what is on hand to provide a revolutionary answer to the timeless question of what to eat for dinner," LG said in a press release.

Alexa is the chef who will be guiding through each step of the process of cooking. Along with this, LG wants to provide users with access to listen to their favourite songs on Amazon Music, iHeartRadio and other live streaming options.

Sony Aibo




Mashable has called this one the "cutest gadget of the year" which left everyone at a loss of words. It is a robot dog that shows expressions through the OLED eyes. It has voice controls, motion-detection which is downloaded directly from the cloud. This new AIbo has improved in every way possible from the original. It is priced at $2000 in the market and will very soon be available.

FoldiMate laundry folding robot




This could become a reality in 2019, according to Mashable and will be priced at around $1000. This will fold clothes and puts them in neat piles.

Nanoleaf Remote       




The triangle-shaped smart lights funky remote is 12-sided and can be slapped onto any wall or ceiling. It is compatible with Apple's HomeKit and lets you switch between different automated smart home scenes. It is a motion-based smart home remote that was a unique product to be displayed at the CES.

HTC Vive Pro




Virtual reality has taken a new height, HTC displayed Vive Pro that has been a build-up from the Vive VR headset with a 78 per cent increase in screen resolution, an improved quality of audio and microphones that cancel noise completely and a tweaked design that is more modern. It has been seen as an upgrade from the previous VR headsets with more realistic features as well.

Smart robot falls dumb as LG touts 'connected life'

Sony Xperia XA2 Ultra




Sony unveiled three new smartphones on Monday. Xperia XA2 Ultra has been the most talked about as it includes dual-lens camera and that too on the front and not the back. The rear camera is a 23 megapixel single-lens shooter with the latest Exmor RS sensor.

CES 2018 has had a great opening that seems to be very impressive in all the right ways.


COMMENTS
Comments are moderated and generally will be posted if they are on-topic and not abusive.
For more information, please see our Comments FAQ