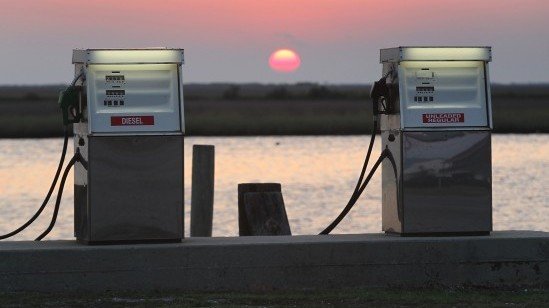 ---
SINGAPORE: Oil prices fell in Asian trade on Tuesday as persistent concerns over the eurozone reversed previous gains, pushing prices below 70 dollars a barrel, analysts said.

New York's main contract, light sweet crude for delivery in July, was down 56 cents to 69.65 dollars a barrel, while London's Brent North Sea crude for July shed 72 cents to 70.45 dollars.

The "oil market sentiment is still depressed by the uncertain outlook for Europe," the Commonwealth Bank of Australia said in a report. Spain's rescue over the weekend of a regional savings bank, CajaSur, revived concerns about the eurozone.

Spain has already unveiled major belt-tightening measures in the wake of a Greek public debt crisis that has shaken confidence in that country and other eurozone members such as Ireland, Italy and Portugal.

"Markets are likely to struggle, as they always do, in deciding if the worst is over," Singapore's DBS Bank said in a market commentary. "Those still bent on a break-up in the single market pointed to the takeover of a small Spanish savings bank, CajaSur, by its government as a sign that sovereign debt woes have now spread to banks in the eurozone."

A stronger dollar also helped push prices lower, as oil is traded in US dollars, making it more expensive to holders of weaker currencies. "The euro fell not only against the dollar but also versus other G-10 (Group of 10) currencies, confirming that its rebound late last week was technical," said Dariusz Kowalczyk, chief investment strategist at SJS Markets Ltd in Hong Kong.

The euro dropped to 1.2307 dollars in morning trade Tuesday, down from 1.2349 late Monday in New York, where the single currency lost almost two cents. The European unit also declined to 111.00 yen from 111.58. The dollar bought 90.23 yen, little changed from 90.29 Monday.