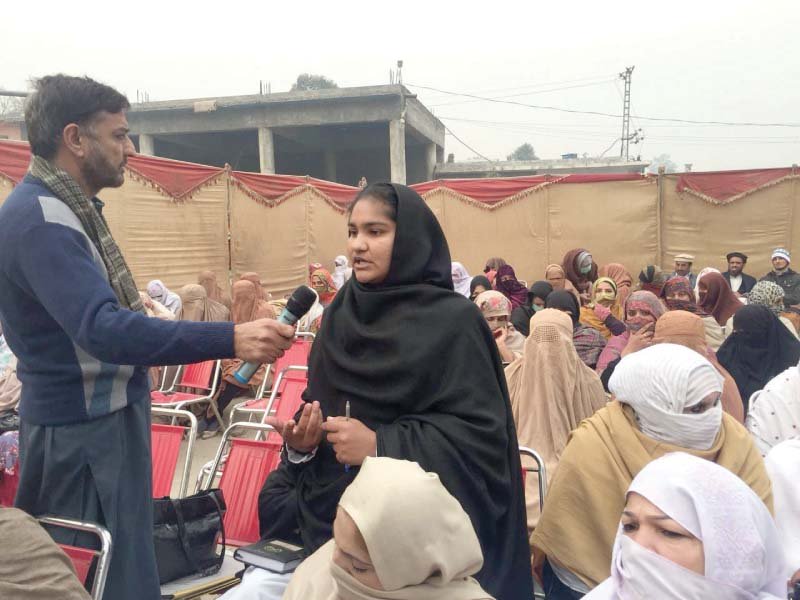 ---
SHABQADAR: The first ever open hearing (khuli kutchery) for women was held in Charsada on Thursday.

Attended by a large number of women, the kutchery was held at Town Municipal Administration (TMA) ground in Charsadda.

This is the first time the Kutchery had been held for women who raised their complaints about civic issues. Curiously, they were reluctant to discuss issues such as violence against women, honour killing and women's share in the property.

The women, though, raised questions about the problems they face in getting health and education facilities apart from complaints relating to the Water and Power Development Authority (Wapda).

SOPS for 'khulli kutcheries' in K-P issued 

Some women said that they are not treated equally by government officials simply due to their gender.

In this regard, the Charsadda Deputy Commissioner Muntazir Khan order all departments to accord priority to solving issues raised by women. He stressed that doors to his office were open to all residents, particularly women.

When asked about the problems women face in getting their share of inheritance — particularly in property, Muntazir said that he was aware of the sensitivity this issue in a male-dominated society, explaining that this was why he had organised the kutchery for women and had made sure that a female assistant commissioner, Talat Fahad, was present to listen to the problems of the residents. Moreover, women officers from government departments were present to address problems faced by women.

District Police Officer Zahoor Afridi said that while all issues cannot be addressed on such a forum owing to their sensitivity and complexity, but he assured that there were laws which do address all the issues raised. He told that the session was a step towards empowering women in the district.

In this regard, he announced that the police department would set up a separate desk for women to register their complaints.

Afsar Begum, a female member of the local government in Charsadda, termed the Khuli Kutchery a good step for solving issues faced by women at the district level.

She said that while women cannot express their problem on such forums due to the dominance of men in the conservative society, this was perhaps the first -ever effort to empower local women.

Afsar went on to add that women in our society face a host of issues which need to be addressed, but it requires a peaceful environment where women are not facing threats from all sides.

Published in The Express Tribune, January 5th, 2018.