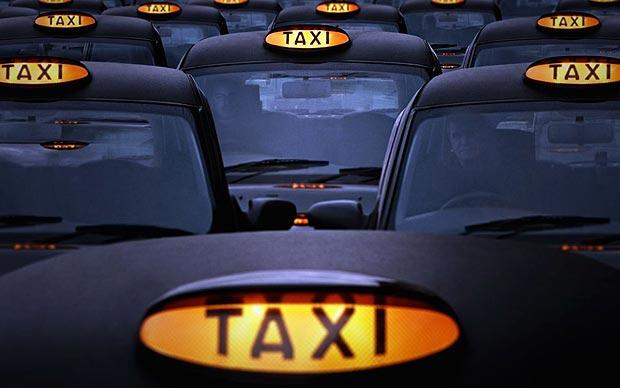 ---
ISLAMABAD: Women taxi drivers are gaining popularity among women commuters in the federal capital.

Some transport companies have introduced women cab drivers exclusively for women. The idea received positive response from both the drivers and the commuters.

The women cab drivers operating in Islamabad highly appreciated the companies for providing them an earning opportunity in transport sector.

A cab driver, Kausar Ahmed, said she was working for a local transport company for the last six months. Sharing her experience as a cab driver, Kausar said she was confused at first, but as she gained traction in the trade she found it was wonderful.

"Most people respect me, though it is something new for them to see a woman driving a taxi in federal capital," she said.

Kausar said the respect the commuters show to her and her colleagues was encouraging for her and other women cab drivers.

Zunaira Khan, a passenger said that she recently hired a ride and was surprised to see a woman behind the wheel. It felt great, she said referring to the feeling that women were breaking more and more taboos about what profession they may choose. It was really a great experience and very fantastic journey with a woman cab driver who had the bravado to challenge the archaic norms.

Another commuter Faiza Hassan said," I had a wonderful experience by going to office daily with a women cab driver. The fear of harassment is not there, communication is easy and a little chit-chat does not create any doubts."

Employment is another factor. In todays saturated job market, even people with masters degrees were willing to take the wheel.

A mother of two and a masters degree holder, Fareen Ahmed said she was earning more than many other women having equal qualification. "My advice to all those ladies who were qualified enough but do not have a job is to become a cab driver. It is a respectable job," he said.

Some people take cabbies as under educated working class people, rather, with the rate of unemployment some highly qualified professionals are also seen working with ride sharing firms.

A commuter, Saba Erum, shared her experience with women cab driver. "It was really comfortable having to travel with the same gender. The immediate services and affordable fare was icing on the cake."

Published in The Express Tribune, January 3rd, 2018.