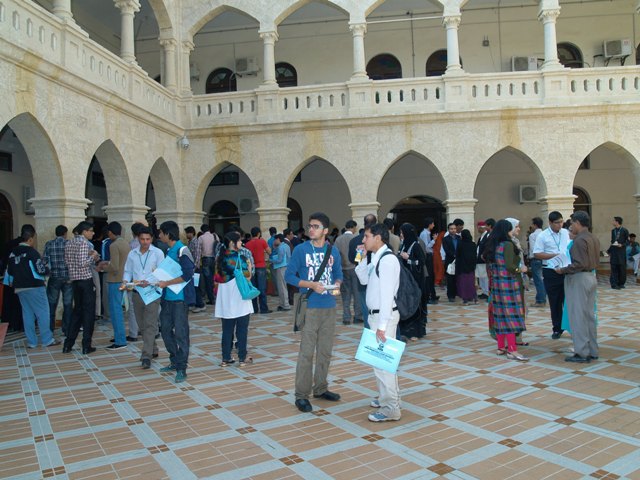 ---
KARACHI: Computers can be used to help decipher the language inscribed on the artefacts found in Mohen Jo Daro.

Gihaan Diyaas, professor at University of Moratuwa in Sri Lanka, said this on Friday at a conference, 'Computer and Related Technologies', organised by Sindh Madressatul Islam University (SMIU) in collaboration with the Higher Education Commission of Pakistan at a local hotel.

The Sri Lankan professor added that at present no software had been developed to be used for decoding ancient languages. He was of the view that computers could be of immense help in the fields of archaeology.

Prof Diyaas also stressed the need for utilising computers for translating low-resource languages into English. He maintained that 90% translation of low-resource local languages in English done through computers was accurate. In the next ten years, translation of local languages into English would become much easier, he said.

Swiss university confers honorary doctorate on Khawaja Asif

"Computers and mobile phones do not only gather our data, but also disseminate it," the speaker said, adding that "this is why processing technologies for natural language have gained significance for several information services".

Professor from Niger College of Education Dr Edamo Geba presented his views on the role of social media. He called for curbing the destructive use of social media. "Negative use of social media could be disastrous for youngsters," he said.

Emphasising on the importance of information technology, Dr Manzoor Ahmed Hashmi of Universiti Teknologi PETRONAS of Malaysia said the power of data could be utilised to bring revolution. He added that the research data of different fields, if stored properly, would not only benefit the present world but also the future generations.

Dr Amir Manzoor of Bahria University and research scholars from ILMA University and Sir Syed University of Engineering and Technology also presented their views on the importance of computers in the present era.

Population growth issues to be discussed at 3-day conference

A memorandum of understanding between representatives of various varsities was also signed at the conference. The signatory universities agreed to cooperate with each other in areas related to information technology.

SMIU Vice-Chancellor Dr Muhammad Ali Shaikh distributed shields and accolades among the representatives of international universities. A trip was also arranged for the foreign scholars at the SMIU.