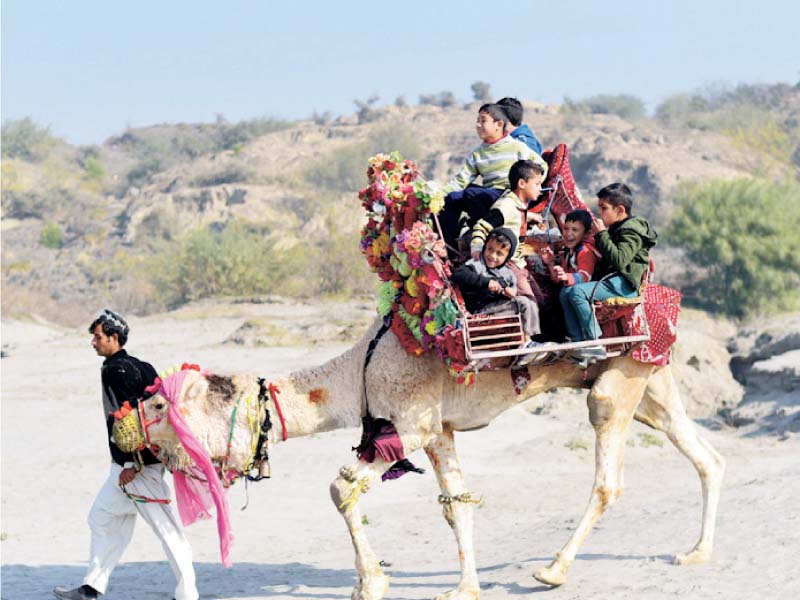 ---
To mark the 142nd birth anniversary of Quaid-i-Azam, a day-long safari train tour was organised for the orphans of Peshawar.

The children rode the special train from Peshawar to Attock Khurd and back on Monday.

The tour had been organised  by the Tourism Corporation Khyber Pakhtunkhwa (TCKP). Sports, Tourism, Culture, Museums, Archaeology and Youth Affairs Secretary Muhammad Tariq, Event In-charge Hassina Shaukat and other officials of TCKP welcomed the picnickers on the platform of historic Peshawar Cantonment Railway Station with bouquets and garlands before the train departed for its destination.

Attock Khurd is located in Attock district of Punjab and houses the historical Attock Fort built by the Mughal Emperor Akbar in 1581.




Bahram ki Baradari — Mughal-era monument built by Bahram Khan during his chieftaincy in 1681 or a little after, is situated at the ridge of the mountain — is located at the ridge of the mountains on the southern side of the Grand Trunk Road near Attock Khurd, is another popular attraction.

The historical tourist resort complex of Attock Khurd is located on the eastern bank of the Indus River near the old iron girder bridge which had been built in 1883and connects Khyber-Pakhtunkhwa with Punjab. The Old British Railway Station, built around 1880 with its magnificent stone masonry and Victorian architecture, is set in a hilly backdrop of an area steeped in the romance of history.

"We provided the orphans with a unique opportunity to avail an outing and at the same time we want to teach them about the rich heritage and tourist spots of our country," Tariq told media as the specially decorated train started towards the historic sites.

Published in The Express Tribune, December 26th, 2017.