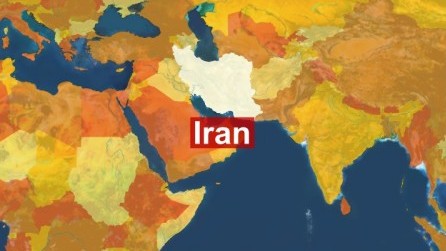 ---
TEHRAN: Iran on Monday executed a brother of the detained leader of Jundollah, a Sunni rebel group, official media reported.

Abdolhamid Rigi was hanged in a prison in the southeastern city of Zahedan after his execution was postponed last July and again in December in order to get more information from him. His brother, Jundollah leader Abdolmalek Rigi, was captured in February – four months after the group claimed a bombing which killed 40 people, of whom 15 were Revolutionary Guards members, including senior officers. Iranian officials say Jundollah has links to al Qaeda and support from Pakistan, Britain and the US. All three countries deny the charge.

Families of Jundollah victims were present at Monday's execution to help alleviate "their pain," said judiciary official Ebrahim Hamidi in Sistan-Baluchestan province. State Press TV said Abdolhamid Rigi was charged with bombing operations, armed robbery and drug trafficking. "Earlier confessions made by Abdolhamid confirmed reports that Washington aided and abetted the armed separatist ring in carrying out its terror activities in Iran," it said.

Jundollah accuses the government of discrimination against Sunnis. Iran hanged 13 Jundollah members in July last year and one in November in co nnection with various killings and attacks. Hamidi, the judiciary official, reiterated the authorities' offer of amnesty to Jundollah members who "repent".

Published in the Express Tribune, May 25th, 2010.
COMMENTS
Comments are moderated and generally will be posted if they are on-topic and not abusive.
For more information, please see our Comments FAQ