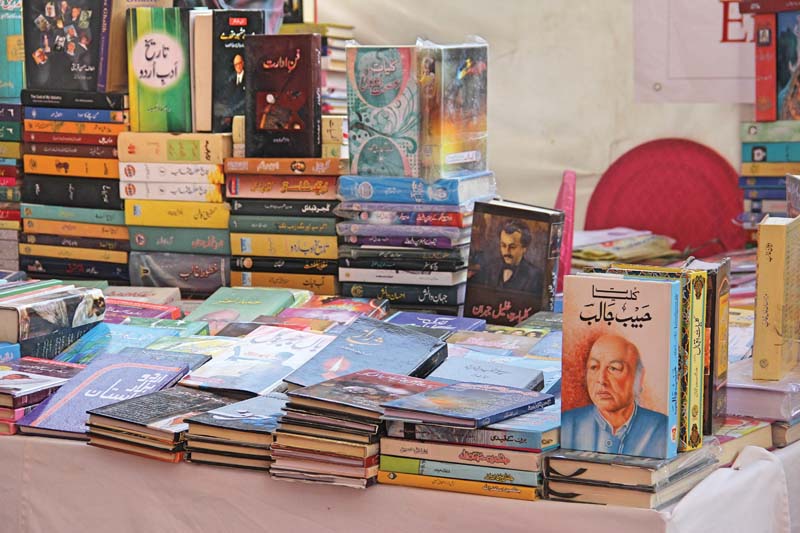 ---
KARACHI: The fifth and last session of the second day of the 10th International Urdu Conference was divided into four parts. The first session was titled 'Pakistan and Musawwiri ka Irtiqai Safar [evolution of painting in Pakistan]'.

The speakers who commented on the history of the art of painting in Pakistan included Maher Afroz, Amin Gulgee and and Kishwar Naheed. Artist Shahid Rassam hosted the session.

Naheed regretted that art was discouraged in Pakistan as soon as it came into existence. We have been taken hostage by fundamentalists, theocrats, terrorists and dictators who do not want art to flourish, she said.

Alliance Francaise hosts launch of book on Indian classical music, 'Sampurna'

Not many institutes were developed in Pakistan for grooming artists, it was said in the session. Afroz said Pakistani artists are not cherished enough in their country, however, when they showcase their works in foreign countries, they are thoroughly praised. We are against all kinds of art and consider them sin, Afroz said.

Since it separated from us, Bangladash has organised more than 45 international art shows while there are very few international art shows in our history, Afroz remarked, adding that not only the state but people also had the responsibility to praise art and artists.

Four books were launched in the second part of the last session. Presiding panel of the session, which was hosted by Rizwan Zaidi, included Aqeel Abbas Jafri, Mujahid Barelvi, Shakeel Adilzada and Mahmood Sham.

Book launch: 'Need of Reforms in Universities in Sindh' launched at SU

The books launched were Sukhanabad by Irfan Siddiqi, Ahmed Faraz: Shakhsiat aur Fun by Mahbbob Zafar, Aata hain Ghaib say by Anwar Shaoor and Kuliyaat-e-Mohsin Bhopali.

Fiction writer and columnist Zahida Hina was paid tribute in the third part of the last session. She was presented with an award by the Yorkshire Adabi Forum for her literary work and contribution to Urdu language.

The auditorium was completely filled during the last part of the session which was on classical dances of the sub-continent. It also featured performances by the dancers Mani Chao, Nighat Chaudhary and Sheema Kermani.
COMMENTS
Comments are moderated and generally will be posted if they are on-topic and not abusive.
For more information, please see our Comments FAQ