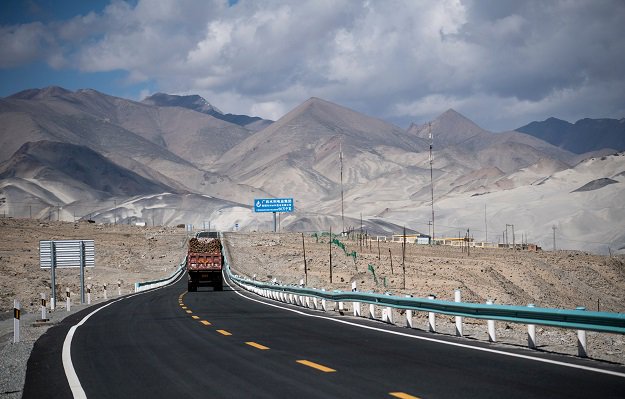 ---
ISLAMABAD: Chinese Ambassador to Pakistan Yao Jing has said Pakistan and China have always been together through thick and thin, with their friendship 'growing day by day' and that now the relations between the two countries are 'facing new important opportunities'.

In a statement issued on Friday, Yao Jing – who has recently been appointed as the 17th ambassador of China to Pakistan – said the relations between the friendly neighbours always stand at the forefront of the times as a model for state-to-state relationships.

India issues démarches to Pakistan, China on construction of dams

"In 2015, President Xi Jinping paid a historic state visit to Pakistan. This visit further enriched our traditional friendship, made new breakthroughs in our practical cooperation, and lifted our relations to a new height," he said.

He said on the road to development, China and Pakistan are always firm partners. "Our engineers and technicians joined hands on high mountains and cliffs to build the Karakorum Highway. Our friendship created a miracle across the top of the cloud."

The ambassador said today the two countries by following the principle of achieving shared growth through discussion and collaboration are unswervingly cooperating on the Belt and Road Initiative. The China-Pakistan Economic Corridor has achieved tangible results and created a new economic miracle.

"In the new era, China will continue to put Pakistan at its priority of neighbouring diplomacy. China's development will bring more benefit to friendly countries like Pakistan.
Chinese currency to get same status as the US dollar in Pakistan

"We are willing to work with Pakistan to step up policy synergy and conduct all-round pragmatic cooperation to strengthen our people-to-people ties, and to enable this region to better benefit from China-Pakistan relations," he added.

Jing said the two countries would continue to work together to build a China-Pakistan community of shared future, leading the trend of the new type of international relations in the new era.

"At this historical starting point, as China's Ambassador to Pakistan, I have deeply felt the heavy responsibility on my shoulders. I look forward to working closely with friends from all circles in Pakistan, to bring more fruits in our relations in the new era," he noted.
COMMENTS
Comments are moderated and generally will be posted if they are on-topic and not abusive.
For more information, please see our Comments FAQ