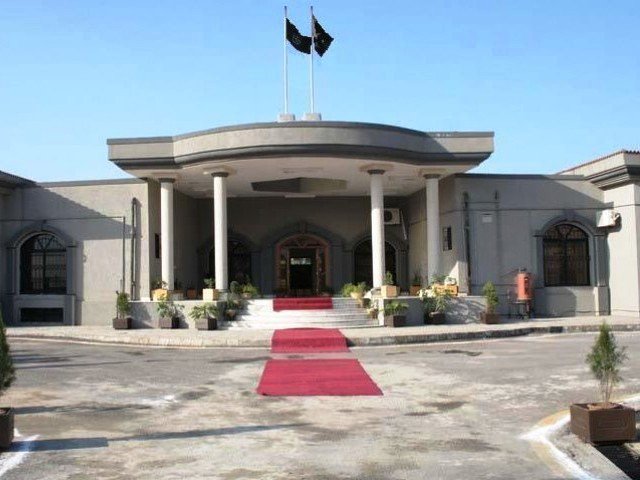 ---
ISLAMABAD: The Islamabad High Court (IHC) on Friday cleared five bloggers of alleged blasphemy charges after the Federal Investigation Agency (FIA) found no incriminating evidence against the accused.

The court of Justice Shaukat Aziz Siddiqui was verbally informed by the FIA that no evidence had yet been found against the bloggers – Salman Haider, Ahmed Waqas Goraya, Asim Saeed, Ahmed Raza Naseer and Samar Abbas – who have been running for their lives since implicated in the matter.

Subsequently, Justice Siddiqui directed the authorities concerned not to proceed against anyone without incriminatory material against them.

Blasphemy case registered against female nikkah officiate

The judge further said there should be no further proceedings against

The direction came after FIA Director General Bashir Ahmed said that no evidence was found against the five bloggers who left Pakistan early this year after they were booked in cases pertaining to publishing and sharing blasphemous content on social media.

Petitioner Salman Shahid, through his counsel Tariq Asad, had approached the IHC saying blasphemy was being committed by the bloggers through pages like 'Bhensa', 'Mochi', and 'Roshni' on social media.

In another similar case, the FIA DG said that four other persons, currently living abroad, would be brought to Pakistan over their alleged involvement in spreading blasphemous content on social media.

Christian sentenced to death over 'blasphemous' WhatsApp text

Additional Attorney General Afnan Karim Kundi said that the federal government is amending the Prevention of Electronic Crimes Act (PECA), 2016, to include blasphemy and pornography as offences in cybercrimes law.

The AAG submitted the draft along with a comparative statement of the existing and proposed provisions of PECA before Justice Siddiqui during the hearing.

Kundi submitted that he was convinced from Friday's proceedings that blasphemy and pornography were required to be brought into the definition clause under Section 2 of the act. He added that in addition to punishment provided in the Pakistan Penal Code separate punishment is required to be provided.

Kundi further informed the court that the law ministry was also working to amend the law for awarding similar punishment to the false accuser in blasphemy case.

When asked about the amendments regarding false accusation in respect of blasphemy, Kundi submitted that on reading the judgment and clarifications made on Friday, proper measures shall be taken along with the proposed amendments.

He added that amendments in the Schedule of FIA Act have already been placed before the cabinet, which is scheduled to meet on December 26.
COMMENTS (2)
Comments are moderated and generally will be posted if they are on-topic and not abusive.
For more information, please see our Comments FAQ