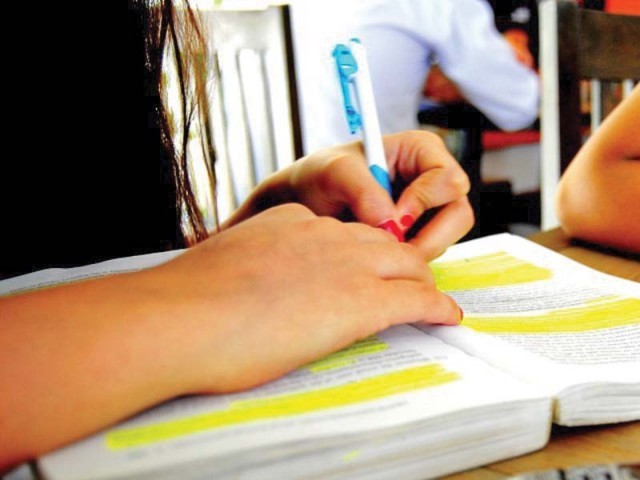 ---
Students should not seek higher education just to obtain a degree, rather they should do it with an aim of serving the country.

This was stated by Rawalpindi Corps Commander Lieutenant General Nadeem Raza while addressing the Pakistan Academics and Sports Awards ceremony 2017 organised by the Federal Government Educational Institutions (FGEI) in Cantonment Garrisons at the FG Sir Syed Public School in Rawalpindi on Thursday.

"Students are the future of the nation and country," he said. He advised teachers that apart from imparting academic knowledge, they should educate students about moral values, differentiate between right and wrong as well so that children can become good citizens and human beings.

"Army is not a profession. It is a way of life. It teaches one how to live and how to serve the nation and the country," Lt Gen Raza said. "Education is essential for the development and progress of the country," the corps commander said, adding that it helps turn us into social beings.

"The quality of a society or a nation entirely depends on the quality of its education and the students are the future of a nation," he said, adding that while knowledge can be found in books, life can only be found in the society and that the job of an educational institution was to make both compatible with each other by linking them together.

According to Wajid Masaud, spokesperson for FGEIs, the FGEIs -CG Chaklala Region was declared as the best region of 2017. FGEIs (C/G) Deputy Director Chaklala Colonel Saadatullah received the trophy from the corps commander.

Published in The Express Tribune, December 22nd, 2017.
COMMENTS
Comments are moderated and generally will be posted if they are on-topic and not abusive.
For more information, please see our Comments FAQ