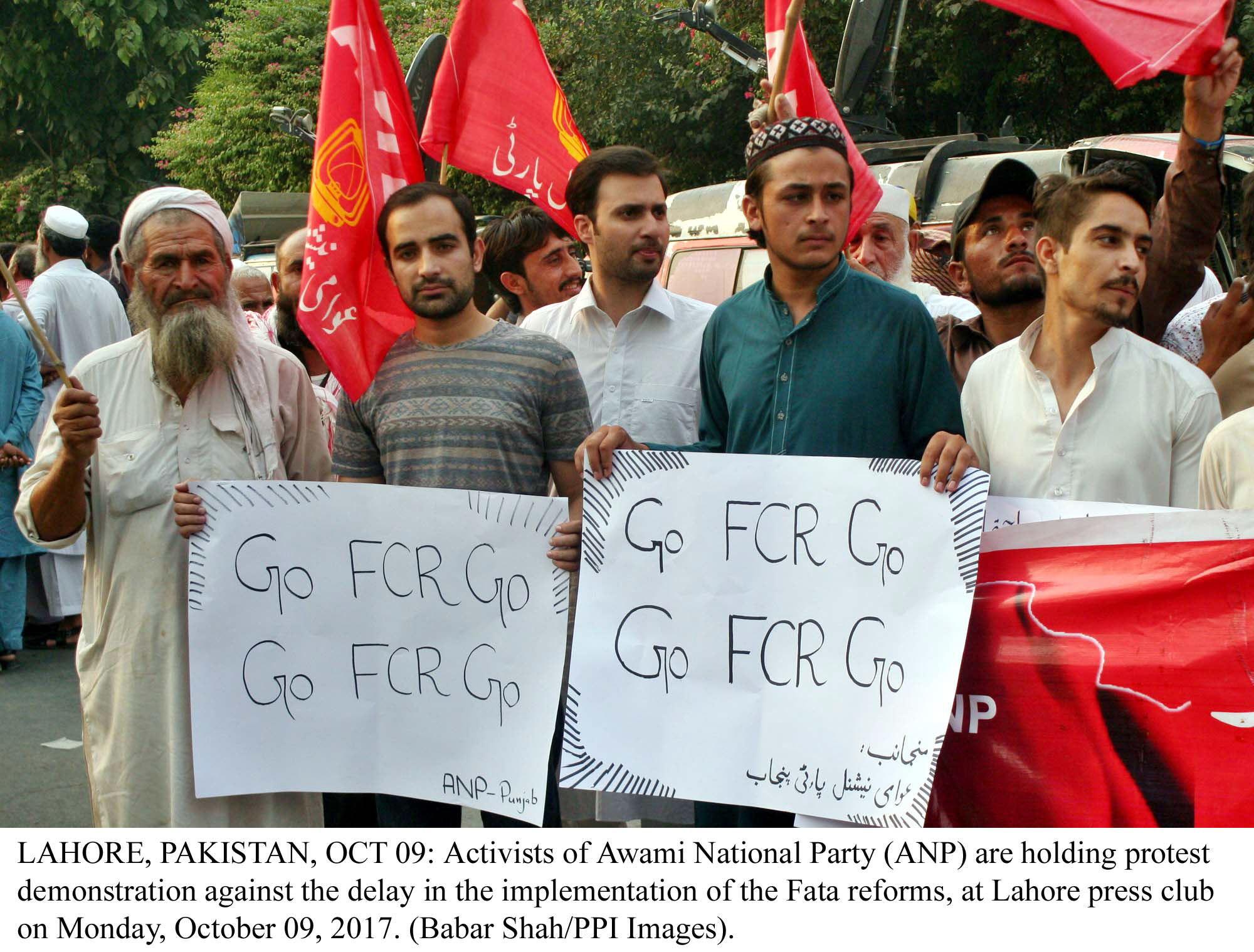 ---
ISLAMABAD: National Assembly Speaker Ayaz Sadiq has expressed the hope that the issue pertaining to the Fata reforms bill will be resolved today (Wednesday).

"We have not received prorogation order yet… it is likely that this issue [Fata reforms bill] will be resolved tomorrow [Wednesday]," he said during the proceedings of the house on Tuesday.

As per the decision of the advisory committee of the house, the ongoing session was supposed to be prorogued on Tuesday, but it was not. Also, that the speaker is expecting a way out implies that the Fata reforms bill may be tabled in the house during the proceedings today.

Uproar in NA as govt pulls FATA reforms off agenda

Earlier, the opposition continued to boycott the proceedings against the withdrawal of the Fata reforms bill from the agenda of the house a few days back.

Before staging a walkout from the house, Opposition Leader in the NA Syed Khursheed Shah lashed out at the government over its policies regarding farmers. He talked about the plight of sugarcane growers who were unable to sell sugarcane to the mills on the price set by the government.

"The farmers have been badly affected and are being exploited during the current regime," he said, adding that the Sindh government announced Rs8.6 billion subsidy for sugarcane growers but the federal government was not ready to fulfil its commitment.

Dropping FATA bill: Opposition continues boycott of NA proceedings

The Pakistan Peoples Party-Parliamentarians (PPP-P) staged a walkout from the house over the non-fixing of the price of sugarcane even after the chair requested the party members to sit in the house and discuss the issue. The reason for their walkout also included withdrawal of the Fata reforms bill.

Rana Muhammad Hayyat of the PML-N proposed a meeting of all four chief ministers to resolve the matter on an urgent basis. He demanded that if the mill owners did not take sugarcane from the farmers on the set price, cases should be registered against them.

Lal Chand Malhi of the PTI said that the Sindh government took action against the protesting sugarcane growers, adding that the growers had also announced blocking roads on December 23.

Imran demands K-P, FATA merger before 2018 polls

Minister for National Food Security and Research Sikandar Hayat Bosan proposed constitution of a committee consisting of all stakeholders to address the sugarcane issue in the country.

Bosan said the committee headed by the commerce minister should comprise representatives from the Ministry of Industry and Production, the Ministry of Food Security and Research, the Ministry of Finance and provinces.

"The federal government is ready to provide subsidy on fertiliser to the sugarcane growers but the provinces, particularly Sindh and Khyber-Pakhtunkhwa, are not willing to pay their due share," he said.

During the proceedings, the government ministers criticised the superior judiciary for its recent judgment letting Pakistan Tehreek-e-Insaf chief Imran Khan off the hook in the disqualification case.